Being in charge of marketing is a big responsibility. In fact, some argue the fate of the company depends on it.
Marketing's job is to promote the heck out of whatever product or service the business produces. And Sales can't close without the support of Marketing to drive awareness and consideration of prospects.
Together, they want to maximize leads and conversions, minimize costs, and win in the marketplace!
So what's the best way to go about marketing your business …
DIY with an in-house marketing department? If you have one already, you're ahead of the game. But, if your company is like many others, the in-house department is typically using their A-game to handle corporate communications and customer/member support. And let's be honest: generating prospects and leads for consumer marketing often isn't in their wheelhouse. To ramp up into "direct response" mode can get quite costly and takes a lot of time — and time is money.

Contract separate vendors for digital, creative, print production, paid media, etc.? Sure, that can work. But there are downsides to it, like constant coordination to ensure everyone's on the same page, and that all your creative pieces are in sync with your brand and your campaign messaging (you don't want to look like Mr. Potato Head in market). And if you're relying on separate vendors, you'll likely get no process efficiencies or cost-savings (and you'll probably hear a lot more from your CFO, and not in a good way).

Partner with one agency offering full-service capabilities all under one roof? Like many organizations, you may find a full-service direct response (DR) agency gives your brand the best chance to succeed, and makes your life a heck of a lot easier! When you hire one agency to handle all your marketing, you get customized services and programs based on your budget and sales goals. And, you'll enjoy strategic synergy across platforms with consistent, compelling creative that builds awareness and drives response. But wait, there's more …
With a direct response agency like DMW, you can expect an accountable ROI on every project, every media buy, in every medium.
Top 5 advantages to partnering with a full-service DR agency. Like DMW.
1. You can focus on making your total business grow. Instead of being bogged down with individual campaigns, you can focus on your total marketing metrics and sales funnel performance — while your agency works with you to assure strategic continuity. It's an ideal partnership, whether you're with a large company or start-up.
2. Get complete synergy across the board. You can look at the big brand picture and dive into the details — peel back the consumer research, develop your value proposition, hone in on marketplace differentiators.
With a full-service agency, you're able to leverage breadth and depth across disciplines: strategy and research, creative, digital and social, marketing analytics, media, as well as print production and fulfillment.
Whether you're a retainer or project client, you get access to all core competencies in one place, under one roof. And it's all under the care of award-winning, direct response professionals with a proven portfolio of skills to develop and produce campaigns that deliver the numbers!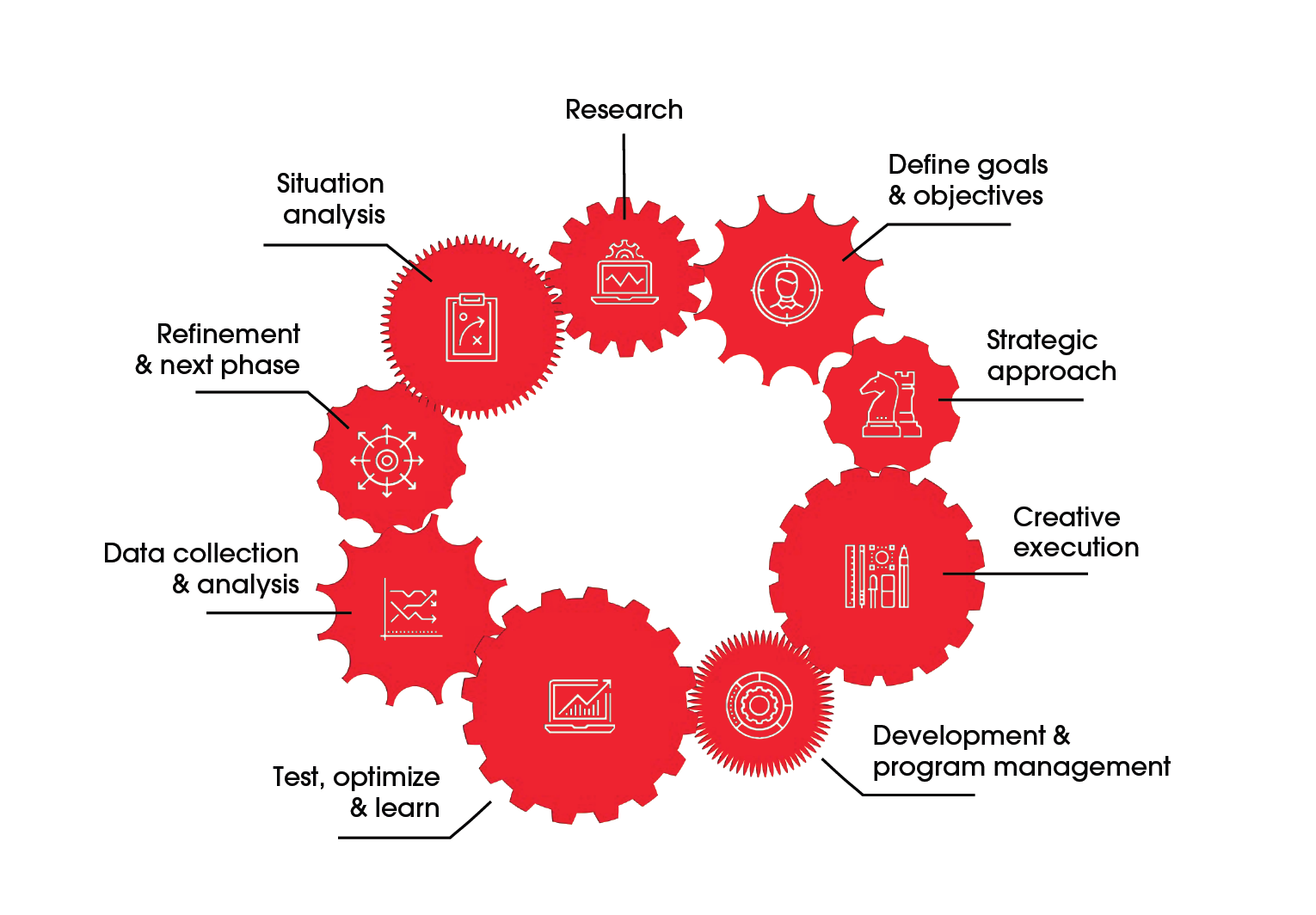 With full-service capabilities under one roof and across all media, DMW gives you a true 360° approach to generating results for your marketing dollars.
3. Make every budget dollar count toward response — and ROI.
"Half the money I spend on advertising is wasted; the trouble is I don't know which half!" Famous words from Philadelphia's own John Wanamaker. If he had worked with a direct response agency worth half its salt, he would have known where every cent went and how it performed.
Unlike a general advertising agency, with a DR agency like DMW, you can expect an accountable ROI on every project, every media buy, in every medium — from optimizing day parts for your DRTV buy, to digital targeting and retargeting, to timing your direct mail to be in-home at just the right time.
4. Get operational and cost efficiencies — saving time and money.
Everything marketing-related can be fast-tracked with minimal communication and effort on your part — from strategic thinking and direction to applying marketplace lessons learned. That's because a full-service agency lets you take advantage of the client team approach — team members report directly to account services, ensuring a cohesive, cross-functional approach to strategy and planning, creative development, implementation, and analysis.
Your account director draws on all agency resources to ensure best-in-class, innovative programs that are strategically on point with your objectives, with all campaign elements delivered accurately and on time.
In addition, senior leadership constantly evaluates agency efficiency and quality, and maximizes team productivity and performance — at DMW, you'll have our Director of Operations watching everything.
"Half the money I spend on advertising is wasted; the trouble is I don't know which half!" — John Wanamaker
5. Senior-level staff dedicated day-to-day to your business.
Unlike agencies that pitch you with the seasoned team and then send in the subs, a full-service agency should (and at DMW we do) get seasoned direct response experts working hands-on with your business from day one! You get the advantage of our decades of experience, incredible talent, and fresh perspectives.
Plus, we do our research to stay on top of the latest consumer trends, so your brand messaging keeps resonating with targets — and your campaigns keep generating leads and conversions.
How does "full-service" complement your marketing team and make your job fully easier?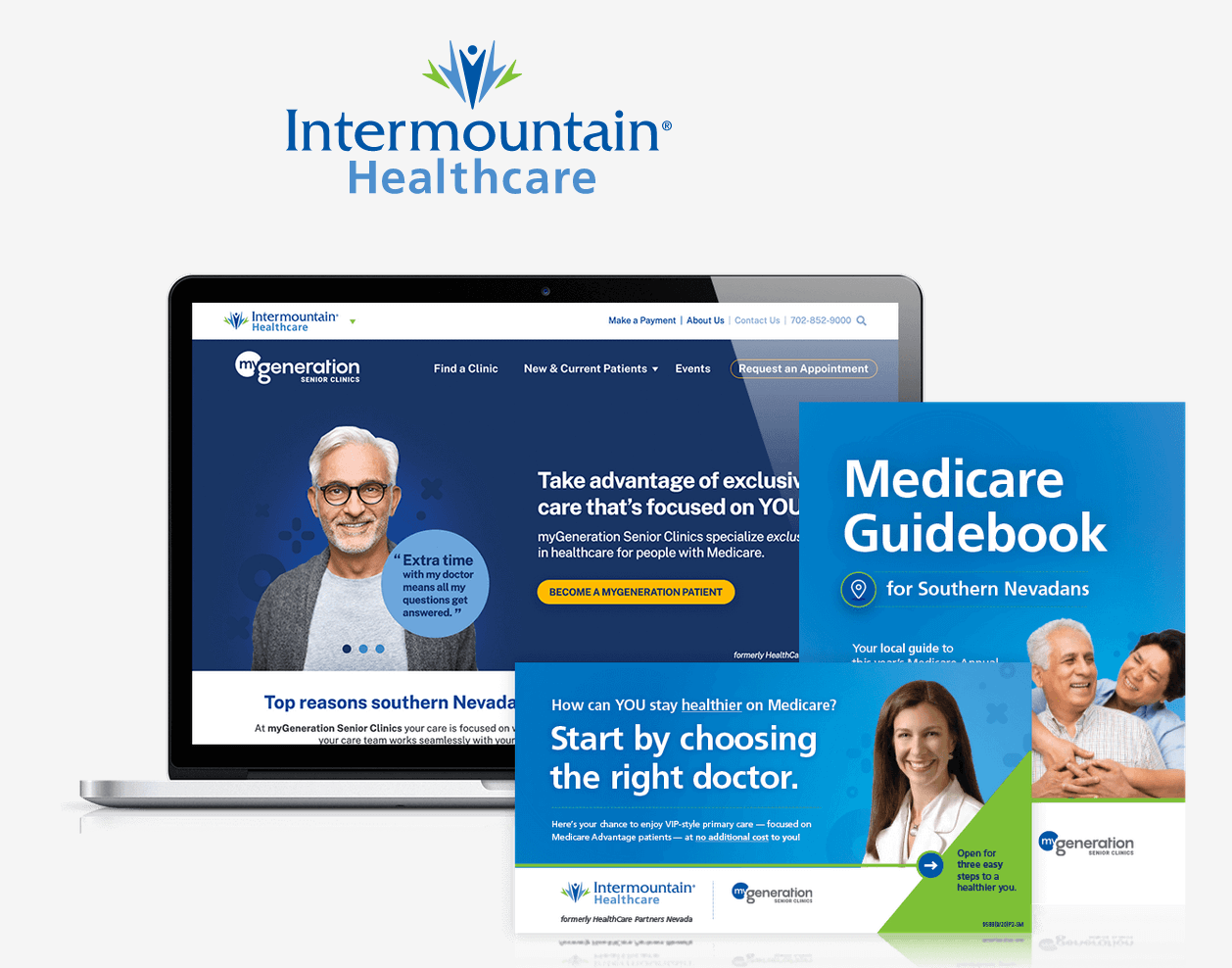 Imagine every member of the agency's client team — account, creative, digital, data analytics, media services, and print production — being committed to making your business a success. Your agency team operates as an extension of your marketing department with the same dedication and commitment to helping you achieve your objectives as you expect of your own staff.
You want strategic insight, idea generation, industry expertise, hard-hitting high return on investment advertising, flawless execution, and fiscal responsibility … many clients over the years have found a direct marketing partner — like DMW — to be a proven way to help you check all those boxes.
Let's work together to make your next marketing effort a success.
DMW is made up of professionals who will see your business the way you do — knowing what keeps you up at night, what stands in your way, and what sets you apart.
So whether you are looking to launch a new product or service, expand your reach, grow market share, or strengthen customer retention, look to DMW. The one full-service agency built on Inspiring Direct Results.