If you're in the marketing business, you've likely been there: After days/weeks/months of campaign development, it comes time for the rollout … and then the waiting game for results. Sometimes you get traction right out of the gate. And sometimes, it takes a little bit before consumers take notice. That's where "geofencing" comes in.
Geofencing: What is it? How does it work? Why use it?
Geofencing uses GPS or radio frequency identification (RFID) to place a virtual fence around a location, be it a physical address or zip code, and then serving up digital advertising directly to consumers' devices — mobile, tablet or desktop — when they're in that specific area.
That's the overview of geofencing technology. But the strategy for using it strikes at the core of direct response. A powerful location-based marketing tool, geofencing can easily and quickly increase the number of consumers who see your advertising, as well as the number who engage with your brand and, depending on your creative and offer, compel them to act!
Geofencing can create definite consumer engagement — click-through rates for one campaign were as high as 24% daily.
Consumers are essentially a captive audience in your specified marketing location. The trick is to have the right overall media mix so your campaign can achieve good lead generation with your desired cost-per-lead.
How you go about making it happen is by identifying your targeting parameters. Here's an example of steps for doing that:
1. First select a location or zip code followed by your target audience's age.
2. Next, do a look-back — generally 30–60 days — to determine if a person is qualified based on their search history for information related to your product or service. You can even layer in more granular criteria (e.g., income level or health condition).
3. Once you have your pool of prospects, determine targeting parameters, e.g., within 5 miles of the chosen location, left a retail store (e.g., pharmacy or grocery store), or even just currently at home (if residence within targeted location).
4. Roll out the creative campaign — banner ads on mobile, tablet or desktop — and continue targeting your audience until the end of the flight.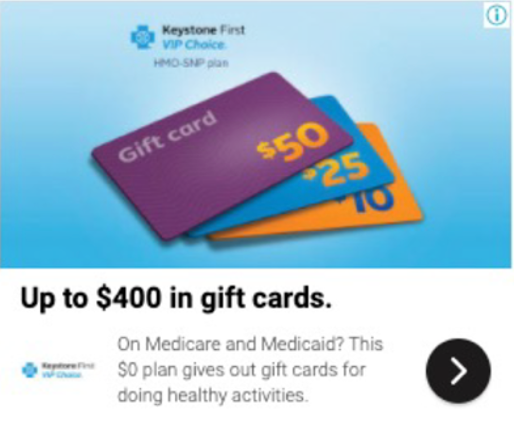 Healthy results for one DMW client.
DMW recently implemented a geofencing strategy as part of a campaign for a health care client and saw outstanding results for minimal incremental spend and effort.
"For less than 1% of the digital media budget, geofencing allowed us to easily add a layer of consumer exposure in multiple markets," said Janine Taylor, DMW Account Supervisor. "Even better, we were able to use creative already developed for the main digital campaign, so it was in-market fast!"
Janine continued, "We saw definite "engagement" with our geofencing ads, with consumer traffic coming to landing pages specific to each market — click-through rates (CTR) were as high as 24% daily, and as high as 13% overall for the campaign."
This DMW geofencing campaign also generated a surprising number of leads for our health care client — and health care is not an impulse purchase — thanks to a compelling offer and easy-to-complete online form. It was a great case study in the benefits of targeted advertising served up to consumers in the same vicinity as the product or service. We got instant awareness right when our client's brand was likely top-of-mind!
With geofencing, targeted consumers are essentially a captive audience in your specified marketing location.
Generate more consumer awareness and engagement with geofencing.
With nearly all marketers, including all your competitors in digital media, just "being there" isn't enough to win. Be sure your campaigns are taking full advantage of every marketing opportunity that today's digital technology provides. Talk with DMW and let's see how geofencing can boost the results of your next digital campaign.