Okay, it's true that this year's RISE Medicare Marketing & Sales Summit didn't allow us to literally rub elbows with colleagues at the 2021 Virtual Vegas Conference. But it's also true we still came away with concrete insights on the latest and greatest challenges, trends, and solutions.
If you couldn't get to this online conference venue, the DMW summit attendees, even while attending remotely from home, still "came home" with some valuable insights to share on ideas to help drive leads, enrollment, and boost member retention. Here are our 7 key takeaways:
1. This past AEP was "pretty lousy." In a nutshell, frank and honest, that's what we heard. Pretty much from everyone. Between the pandemic, the year's stormy, stressful mainstream news and social channels, plus the ins and outs of Part D Senior Savings (aka "insulin benefit"), 2021 numbers were off. There was more than one mention of aggressive aggregator tactics, too. Some plans reported results lagging by as much as 30%. So, if your results were north of that, your plan did better than some.
2. A shifting media mix. Necessity is the Mother of Invention, as the saying goes. Not surprisingly, there was much conversation around pivoting, agility, and nimbleness, as COVID-19 kept many seniors home, away from seminars and one-to-one home meetings. Tactics shifted to rely a bit more on digital and direct mail to reach the consumer. Facebook, search, and display claimed some added emphasis. Web-based video seminars stepped into the spotlight as well. But this coming AEP will be oh-so-different though, right? Not so fast …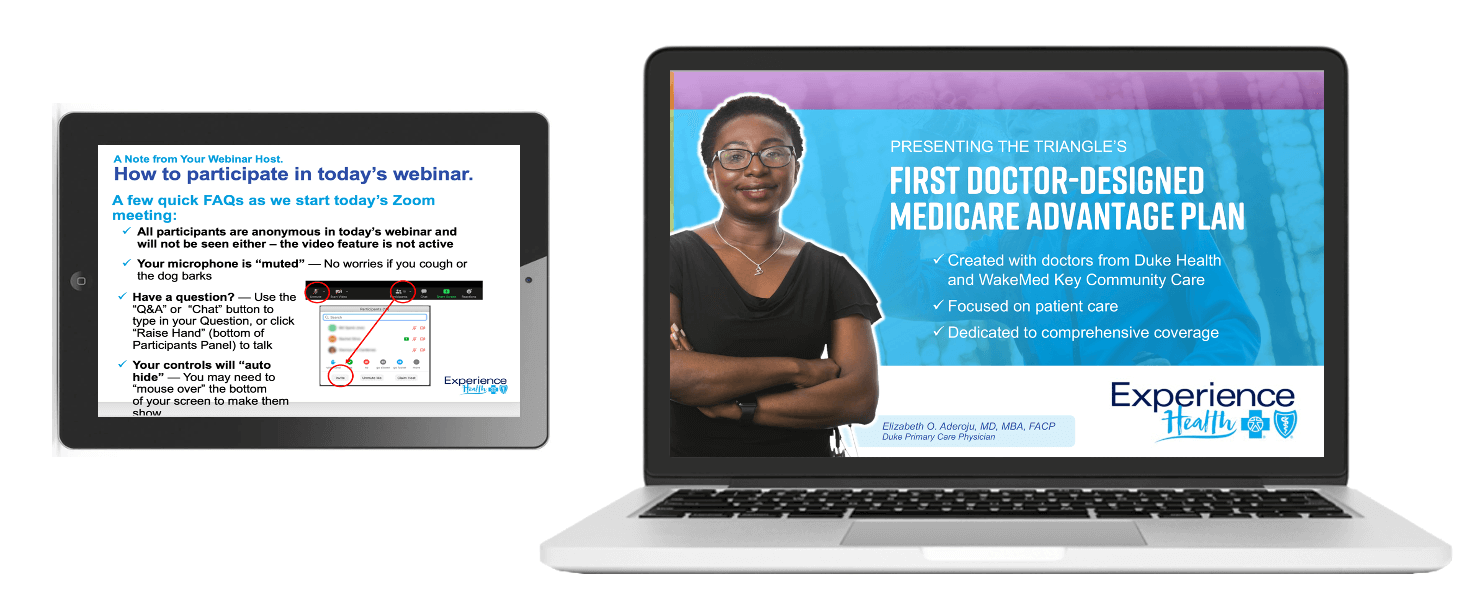 3. Tactical shifts due to COVID-19 will likely morph into longer-term strategies. The buzz from our informal "ear-to-the-speaker" conference survey picked up pretty strong signals that many pandemic-prompted tactics were adopted remarkably well. Web-based virtual seminars, for example, had some cost, time, and logistical efficiencies that plans would be happy to see repeated in future non-pandemic AEPs. Our sometimes techno-reluctant, Medicare-eligible consumer had to interact more "on screen" — online shopping, Zooming with extended family, as well as Medicare webinars — and they, too, adapted well. Some 2021 changes may be here to stay.
4. Broker-based marketing strategies. There was quite a bit of discussion around relying on broker-based marketing strategies. Based again in part on the pandemic, seniors valued being able to rely on someone to assist them in choosing the right plan. Again, circumstances nudged them to adapt to a behavior which they may very well adopt.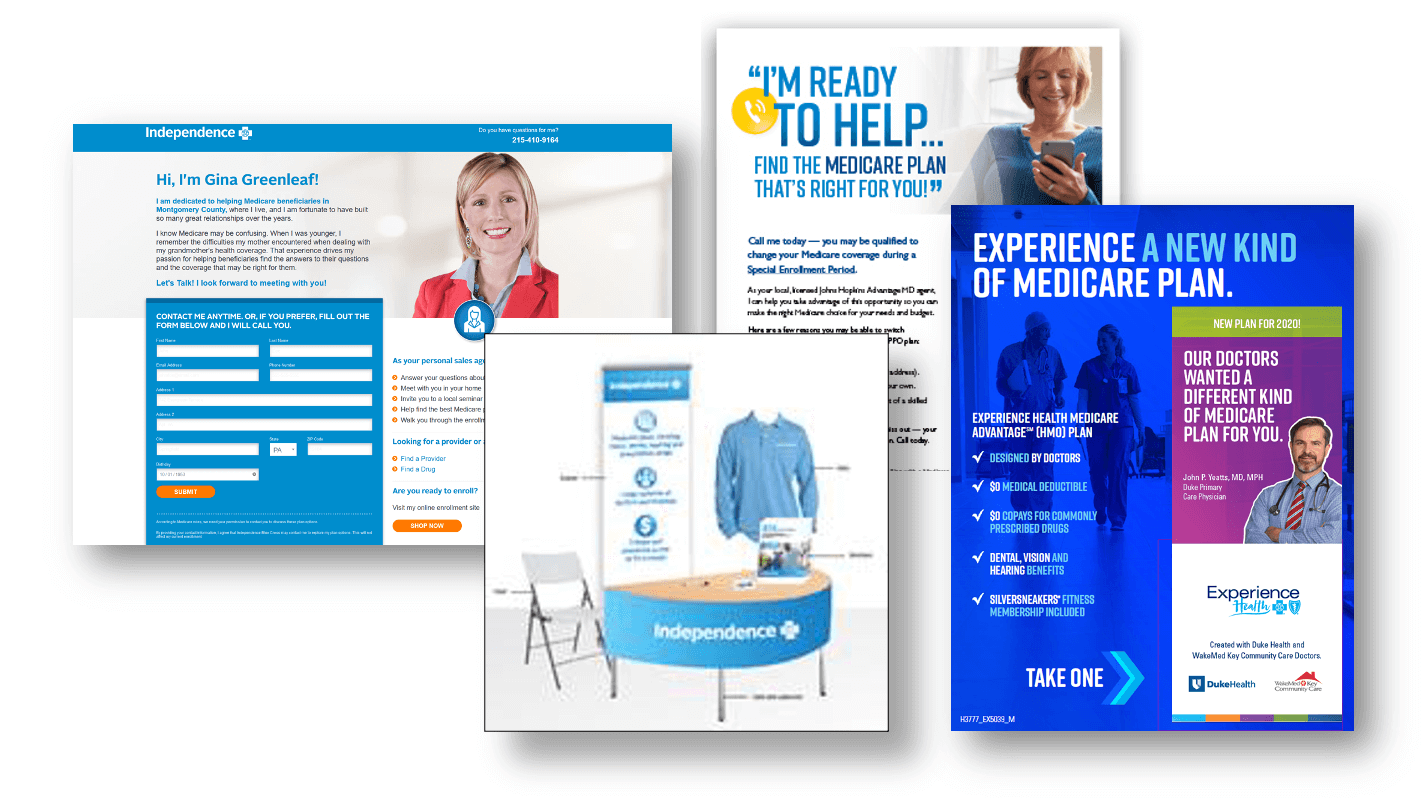 5. Retention. Retention. Retention. While holding on to members is always a topic, some of our attendees felt there was much more emphasis on the importance of retention in the sessions they attended. It seemed this was due, at least in part, to depressed acquisition results in AEP 2020/21. So, focusing on the next best thing would make sense. Question is: Depending on how effectively everyone's efforts are, will it make a difference in switching behavior this coming fall? We'll have to stay tuned and see.
6. Giving more attention to caregivers. Our attendees also heard more emphasis on marketing to caregivers. The general feeling is that caregivers require a good deal of information to help them do a good job helping out their older relations and friends. For these younger folks, the "paper habit" is less ingrained and their first, reflexive action is to seek information through digital channels. Given the age of these adult children may dip down into the late 30-somethings, their expectation of a digital experience is likely significantly different than that of our primary consumers in their 60s.
RISE was virtual, but we still "came home" with valuable insights to help drive leads, enrollment, and boost member retention.
7. Added emphasis on late-retiree challenges. Again, an audience segment that has been on the radar, stepping further into the center-stage spotlight. And whereas much conversation has focused on how to target, we heard about other challenges. First: motivating a sales force to engage with prospects who have a sales window 12 to 36 months out. Then: the importance of establishing a relationship early, and staying in touch appropriately to keep the prospect warm without smothering them. But the reward is there — plans see conversion rates as high as 60% when the contact stream is managed ideally. Referrals are also key. Folks who do delay retirement a few years often travel in circles where their peers do the same.
Looking to apply new insights, tools, and techniques to your Medicare Marketing? Recent market research studies, results from 65+ marketing programs nationwide, online webinars, current search and Facebook testing … where will your next innovation come from? DMW has learnings from all the above and more! Profit from our experience: contact DMW today!