Watch this FREE DMW webinar to learn how to improve digital marketing performance during difficult times.
Very few people in marketing/sales really saw the huge impact that the COVID-19 pandemic would have on all of us. But within a year's time, stay-at-home mandates and social distancing forced everyone to change the way they live their lives. And we as marketers have had to significantly adapt to the ways we're communicating with consumers.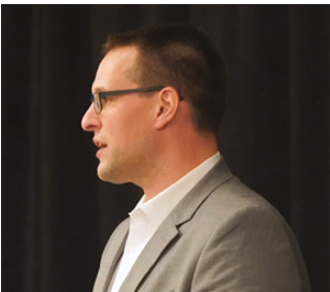 In my opinion, the pandemic brought several emerging trends front and center. For example, the incredible value telemedicine can provide. The pandemic may have also temporarily diminished the needs for certain benefits such as gym memberships or rides to appointments. This is not to say that we need to get rid of these valuable benefits. However, while a vaccine is being administered, 2021 is more than likely going to be a year of transition in which many people do not fully return to pre-pandemic lifestyles. So, as marketers we need to carefully consider our messaging choices now, and into the fall AEP.
Now let's take a look at the first trend …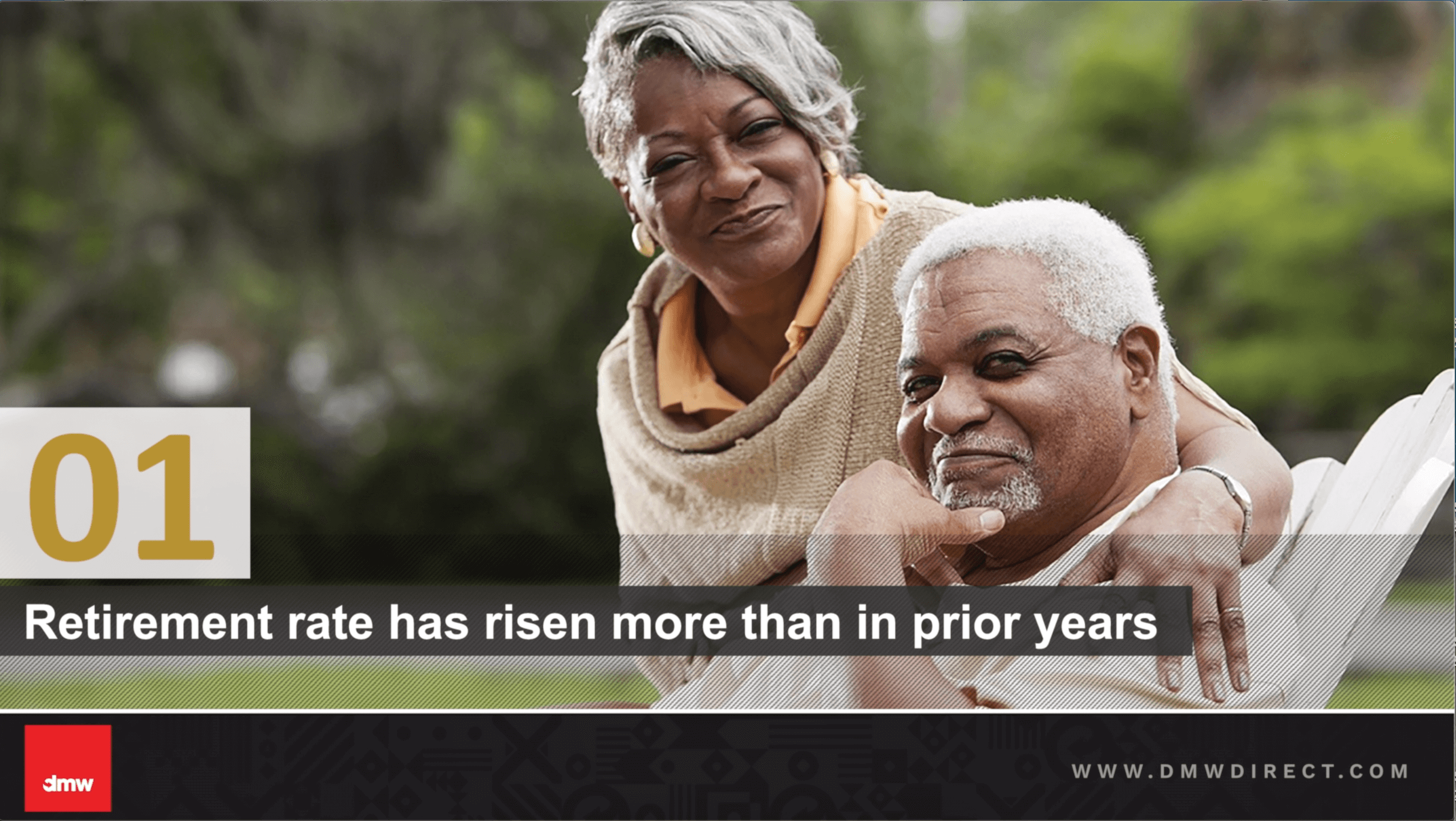 #1: The rate of retirement amongst baby boomers rose more in 2020 than within previous years.
In 2020, the retirement rate of baby boomers increased by the largest amount since 2011 — which was the year that baby boomers started retiring.
Nearly 40% of unemployed baby boomers simply gave up looking for work after COVID-19 infections first spiked in March. By the third quarter of 2020, nearly 29 million baby boomers retired either voluntarily or involuntarily. That's a 3.2 million person increase over the same period in 2019.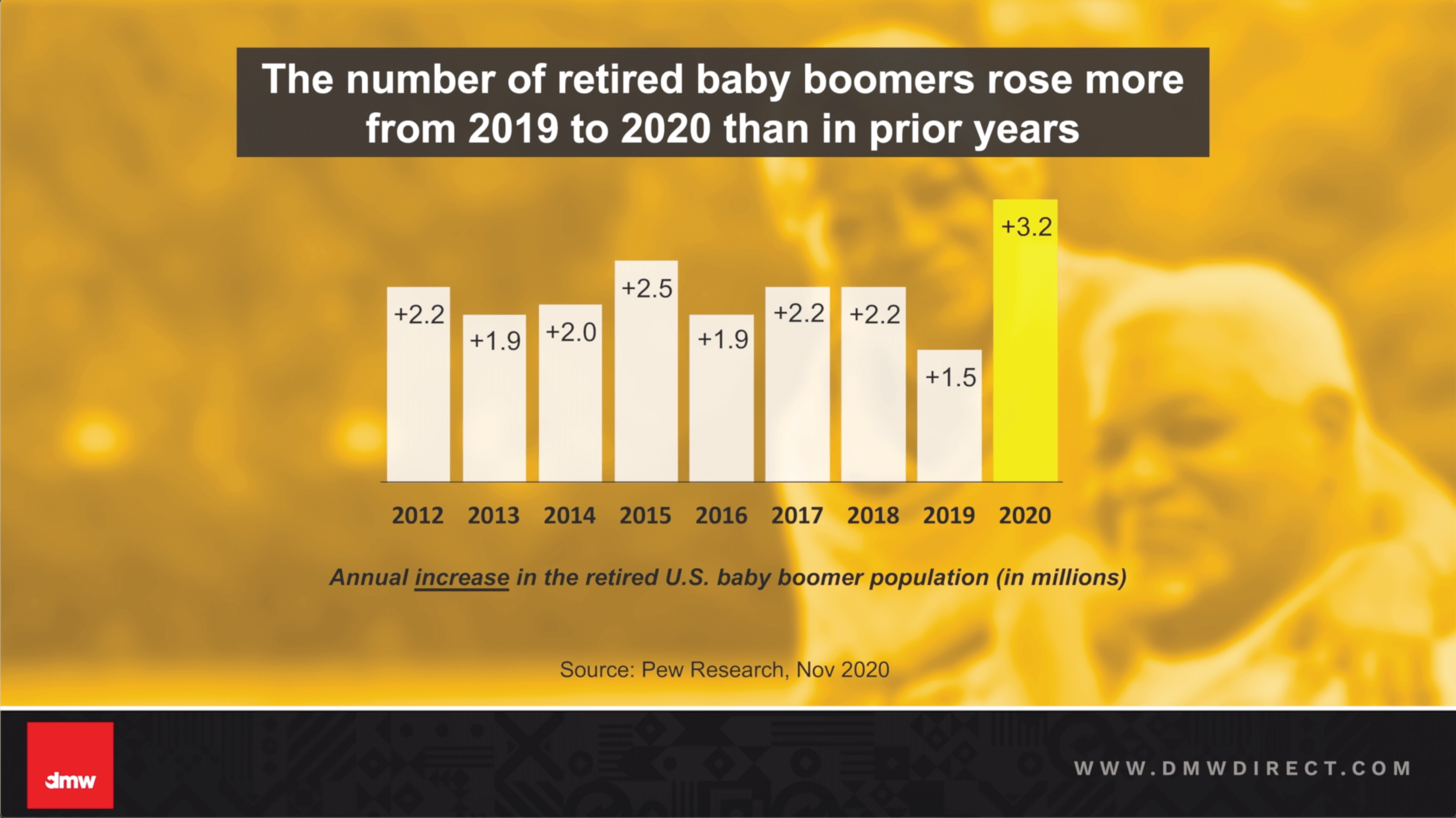 The main takeaway here is that it is going to be essential for plans to consider a variety of messaging strategies to reach not only those aging-in, but additionally the late-retirees that may be interested in a Medicare plan.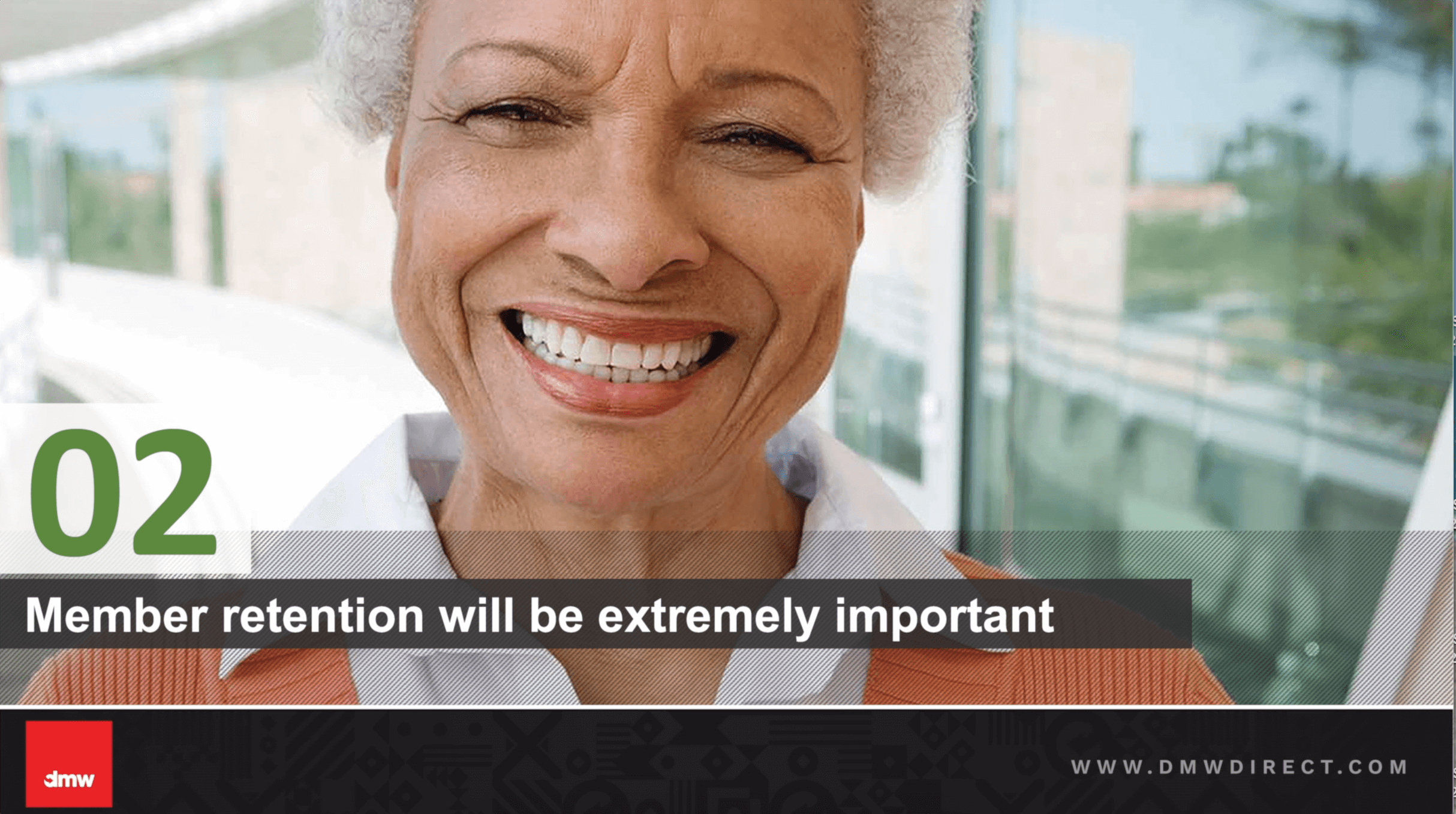 #2: Due to the pandemic, it is going to be more important than ever to solidify your member base.
The AEP in 2020 taught us that Medicare members are reluctant to switch during times of great uncertainty. And yet in any industry, not just this one, organizations typically minimize the amount of marketing dedicated toward retention and instead opt for acquisition to satisfy growth goals.
To be clear, growth is necessary, however a failure to communicate with current members can be a crucial mistake. The 2017 edition of the annual CMO Survey (conducted in part by the American Marketing Association) found that the average organization spends nearly 7% of total company revenue on marketing — and yet less than 1/5 of that total spending is dedicated to customer experience activities.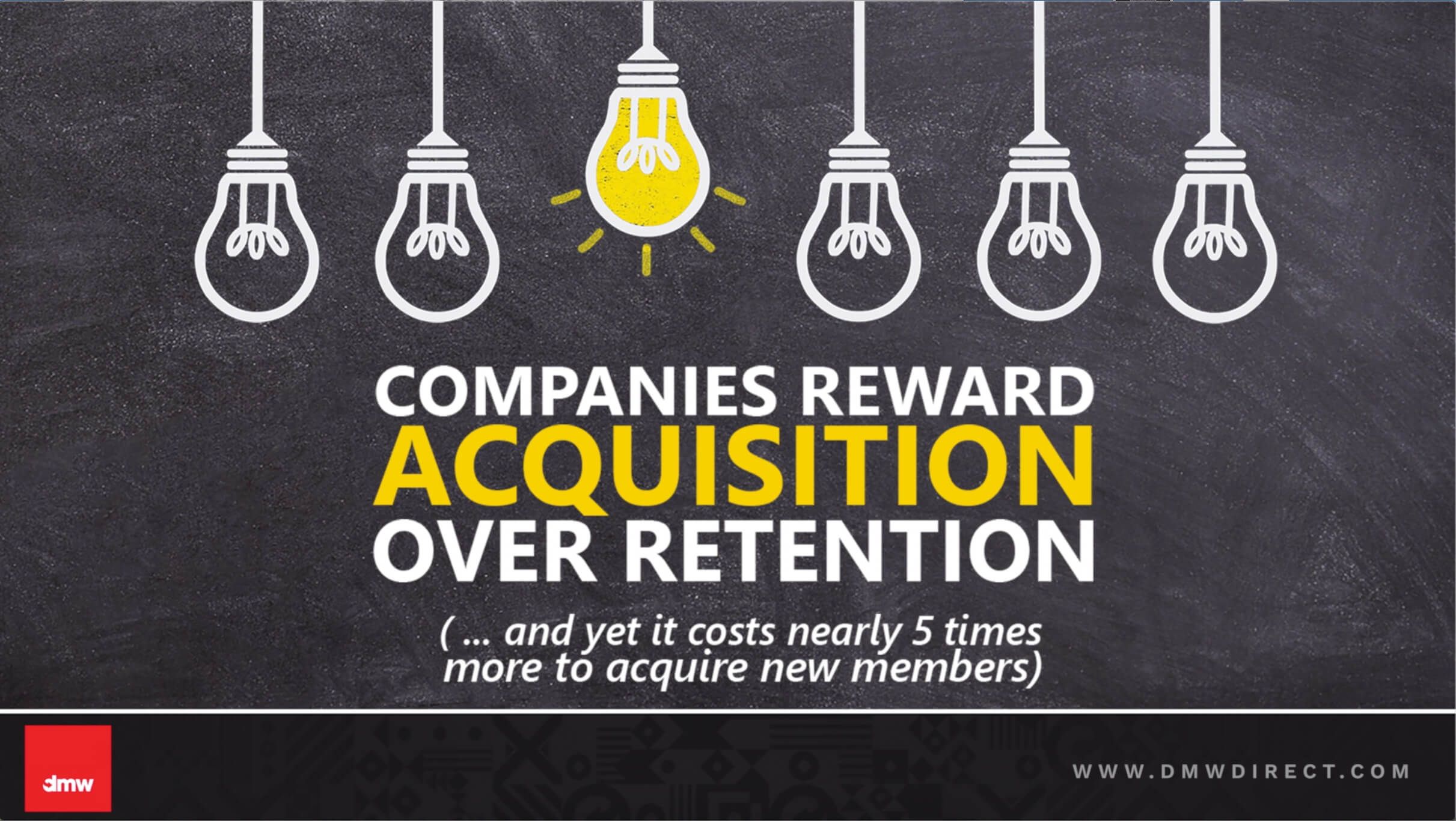 The key takeaway here is that while members were less apt to switch, you can count on them remembering how well their health plan not only communicated but also performed for them during extremely difficult times.
See all 6 trends: Watch our free digital marketing webinar.
That's just 2 of the 6 trends that you can use to improve your digital marketing performance. To see the complete list, watch the free DMW digital marketing webinar.
Thinking about your next digital marketing campaign? Don't wait to get a proven partner that can help you strategize, plan, and execute in good times, and bad. Call or email DMW today!