Video content — including TV ads — is King. Just be sure it all sells.
Once upon a time, TV was the only scalable medium that marketers could rely on to harness the power of moving pictures and music to bring their message alive in consumers' homes.
Long gone are the days of a broadcast or cable-only approach. Sony Crackle, YouTube, Hulu — they all just start to scratch the surface of what's become. More than ads, there are music videos, how-to videos, educational clips … an ever-growing array of video assets that can be viewed in-home or anywhere, delivered via an ever-increasing number of platforms — laptops, mobile devices, tablets, and of course, on a TV, too.
Video content is everywhere.
Nielsen's Total Audience Report tells all.
Nielsen's 3Q18 report reminds us that traditional broadcast TV still maintains significant viewership — and across all demographic groups as 120 million TV households in the U.S., or three quarters, still subscribe to cable or some form of traditional TV.
In fact, U.S. adults spend 10 hours and 30 minutes per day connected to media, the same amount as one year ago. Live+time-shifted (linear) TV is a little over 4 hours of this time. Overall video use among adults — time spent with a TV set, video on a computer, and using video-focused apps/web on smartphones and tablets — is 5 hours and 24 minutes per day. This is equal to Q2 2018.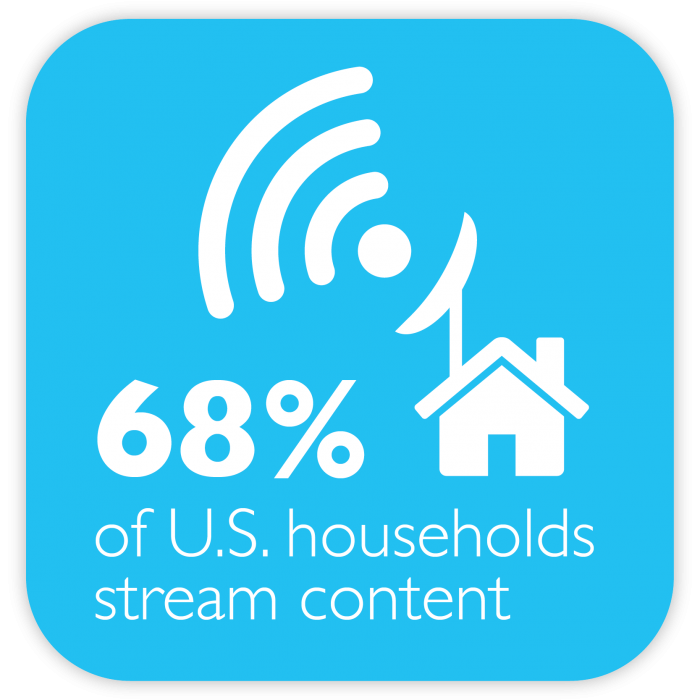 However, the data also shows many, many more people of all ages are now streaming content in one form or another. For example, Internet enabled TV-connected devices — enabled smart TVs, internet-connected devices (e.g., Apple TV, Roku, Google Chromecast, Amazon Fire TV), and enabled game consoles — can also be found in 68% of U.S. households, up from 63% in September 2017.
Cord-cutting is accelerating. But nuances reign: even defining "cutting" is often not cut and dried. There are many cord-shavers, opting for skinny bundles and streaming options. And we must note declines in other areas too, such as internet usage on a computer. Social networking is flat, but overall digital usage is on the rise. The new media ecology is evolving. By the time you get a bead on a snapshot, reality has shifted again.
How consumers straddle digital and linear viewing presents a decidedly mixed picture. For most consumers, there is no clear divide. And simultaneous usage is rampant. That means change not only for brand TV, but DMW's favorite sub-category: Direct Response TV (DRTV).
Consumers' appetite for all sorts of video content is more ravenous than ever. And the means to access all that content is legion.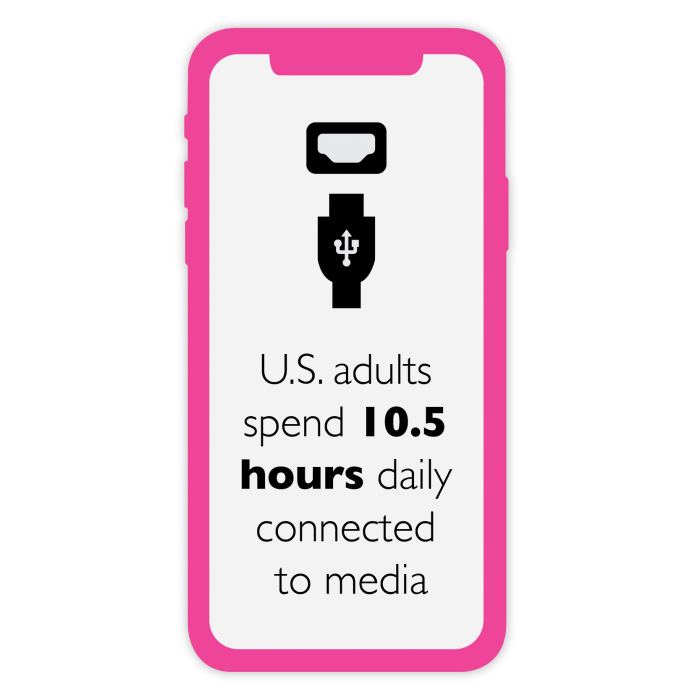 One-size-fits-all media approach is not enough.
Increasingly, over the past few years, DMW's direct response media recommendations have embraced a bigger world than was once the case. Whether a situation calls for a straight-up traditional buy on broadcast TV or cable, or a plan that includes over-the-top (OTT) with an addressable CTV follow-up to targets mailed, we navigate a broader landscape to find the best solution to tackle our clients' challenges. Advances across platforms afford more opportunities to reach a desired audience, and in many ways to use video beyond what was simply a standard "TV spot."
The big difference now is that because of the ever-changing digital world we all live in, people's desire, and expectations, for "what I want, when I want it" is accelerated. We (rightly) expect access to content anytime, anywhere, on any device we prefer. Marketers must keep pace if they want a measurable return on investment. And have ready access to partners who can help their campaigns stay current — and profitable.
DMW: delivering ROI in the content revolution.
At DMW, we have more than a finger on the pulse. We've got both arms around this content revolution, and we're responding with media strategies, plans, creative execution, tracking, and analysis to help our clients continue to reach their target audiences at the right time, in the right place, and with the right video content. And we continually optimize to deliver the greatest ROI.
Want to talk more about a content strategy for your marketing? DMW is just a call or click away. Contact us today for a no-obligation consultation.