People of all ages are streaming video content. Very few of us consume video the way we did not only "back in the day," but even just a few years ago. We can sit in front of the TV and watch if we choose. The convenience of watching what we want, when we want, and on the device we want has given consumers freedom. However, advertisers need to keep up.
In advertising terms, consumers are categorized as traditional TV viewers, cord cutters, cord shavers, and cord nevers. (If you can believe it, this last group refers to those who skipped being tethered to the cord altogether.)
We wrote in a previous post that media agencies need to adjust the way they distribute video advertising for clients. In this age of streaming content, it is critical to expand your campaigns beyond linear television. But how critical is it to begin adjusting now?
Traditional TV Viewing Going Down, OTT Up
Consider that, according to the IAB, there has been an 11% decrease in the time spent watching traditional live TV from 2015 to 2017 while OTT (Over the Top, i.e., via the Internet) has doubled to 22% over the same time. It is too soon to say that traditional TV is being replaced (more on that later), but there's no denying that habits have and continue to change.
But wait – there's more. We must also consider the effects of VOD (Video on Demand) as well. It remains a small but steady 7% of the viewing total. This advertising inventory can be different from the versions one might watch live or through their DVR.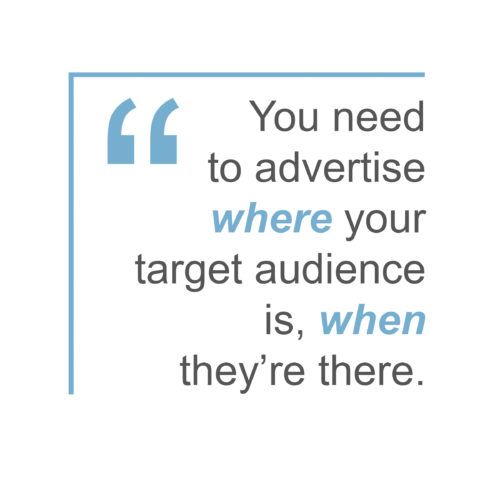 The point? As consumers' viewing habits change and they migrate to take in content when and how they want, we as media buyers need to be prepared and forward-thinking in our approach to planning. No longer will the same old, siloed, linear TV plans work as they did even just a few years ago. There are too many options, and those options are changing and increasing every day.
Think about it: you're likely used to designing a DRTV plan; creating a recommendation using the major and minor networks along with some cable; and planning for a certain number of viewers, telephone calls, leads, and sales. Rubberstamp that same recommendation today – all else being equal – and you'd better be prepared for fewer sales in the end. There are simply not the same amount of TV views as before.
Don't Write the Obit for TV Just Yet
Traditional linear TV is not dead – it is just changing. Today you may need a mix of traditional, OTT, and maybe even VOD in order to complement your campaign and expand reach to gain back what has been lost from the 100% traditional viewing model. You need to be where your target audience is, when they're there. Perhaps cliché, but it's true.
In fact, with the targeting capabilities available in the OTT space, there is less waste. Ads are served to only those matching the demographic selected and served only when they're watching. Similarly with VOD, ads are also only seen when the viewer is watching.
Choose Your Ad Platform by Target Age Group
Keep in mind that this may not be right for every situation. There are factors to consider, and your target audience should be first. For example, the younger your target audience, the more emphasis you may need to put on OTT. According to Nielsen, younger people such as Millennials spend less time viewing traditional TV. Among older demographics (50+) including the large population of Baby Boomers, TV viewing time actually increases slightly. Bear in mind that also according to Nielsen, traditional TV is still the single largest video consumption source.
I stated earlier that traditional TV is not being replaced. The data does show that digital or streaming video is more complementing than replacing traditional TV as total video hours continue to grow.
MarketingCharts reported comScore data showing that in households with dual-service (TV and OTT), heavy OTT users (top 20% of viewers by duration) are spending twice as much time with live TV as they are with OTT. The lightest OTT users watched 98% live TV and those in the middle group 86% live TV. Habits may be changing to make room for streaming, but TVs are still on while we watch from our couches or kitchens.
What's a DRTV Advertiser To Do?
It is important to recognize the shift in viewers' habits and preferences. Gone are the days of a household sitting around the family TV to watch shows together on a nightly basis. Our phones, tablets, laptops, and other devices are too convenient and more video content is being served to us all the time.
Consider what you're selling/promoting and your buyers' core demographics. Are you getting enough exposure on traditional TV? Is it time to leverage traditional TV's broad reach but augmented with OTT and VOD? For many, that might make for a stronger and successful campaign. Don't be the last one to adjust your allocation. Talk with us and see what's right for your next DRTV campaign.