A New Year is upon us. With it comes new opportunities and challenges, as well as continuing to tame and leverage the not-so-new. In our world of direct response marketing, we must maintain pace with the latest technologies and tactics while anticipating what's next. Of course the top priority is to target and connect with our clients' valued customers and most relevant prospects to build, sustain, and grow relationships.
When our top leaders gathered recently to contemplate what's on the horizon for 2018, I was impressed and inspired by the conversation. So much so that I wanted to share a summary with you.
Emerging Digital Direct Response Trends Gaining Traction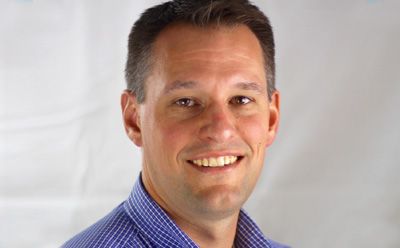 Justin Stauffer, VP Digital
1. Voice-enabled Search: Optimization will set you apart
The adoption and growth of technologies such as Alexa, Google, Siri, and Cortana has been fun to witness. The challenge for marketers becomes how to optimize for this type of search. "Find me this…" "Find me the best…" – according to whom? The results can be misleading. It requires application of long-tail keywords and phrases for SEO. Amazon recently opened up their API to enable these types of voice searches. It is small for now, but there is tremendous opportunity for growth. Imagine what percent of all searches are going to be by voice, not typing, in two years?!
2. Virtual Assistants: They can become a Lead Source
A predefined guided path for web visitors. "Need Help?" button on the website. Some insurance companies are starting to do that, but more will most certainly look to take advantage of it. (Chatbots are automated, not an actual person.) Follow through to build a database and tie to marketing automation, and you'll discover they help boost lead generation as well.
3. OTT: To bolster broadcast results, go "Over-the-Top"
Over-the-Top viewing is gaining popularity over traditional linear TV viewing. People want to watch what they want on the device that they want when they want. With growth of video, ads need to follow. OTT should be a part of everyone's media plan – even for target prospects over the age of 65!
4. Video Streaming: Know the key to success
We have become accustomed to sharing what we're doing with our networks as it happens. Brands are figuring out how to use live streaming and live Facebook feeds. How can advertisers tap into that activity? If your audience isn't into what you're streaming, then they'll not only lose interest but potentially block you from cluttering up their feed. Relevance is the key.
Getting Under the Hood of Customer Engagement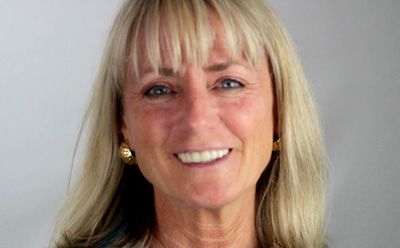 Renee Mezzanotte, EVP, Client Services
5. Disruption: Be the "anti-vanilla"
Few marketplaces lack real competition and if they do, it usually isn't for long. With health plans, for example, benefits become homogeneous. Be recognizable to your audience, but also try to be "anti-vanilla." Try to do things differently from your competition to stand out. Look for ways to be disruptive (in an ultimately helpful way, of course!).
6. Tone & Messaging: How you communicate is more important than ever
From a non-technical standpoint, we need to try to be more human than ever. We must be authentic to prospects' and customers' needs and interests in order to make a sincere connection. Tone and content should reflect locality. (Remember "All news is local.") Don't miss an opportunity to customize your message. For example, Alabama is not India, nor is it Chicago. The big picture is still about relationships— establishing and growing them. In an age of distrust and proliferation of options, this can be challenging.
7. Marketing in Context: A "hole" in your media mix doesn't mean a "miss"
Like most agencies, we're aware of the big picture and thirty thousand foot trends and tactics. If your program doesn't include a specific tactic that's listed here or that you're hearing about elsewhere, ask! In return, you should expect a rationale of why it's not applicable for the task at hand. For some businesses, old school may be just as effective as the hot-next-gen-shiny-penny. The most efficient and effective mix is what drives to the goal you desire. Which is often not a laundry list approach, or following the herd to the newest and brightest.
Customer Journey 2.0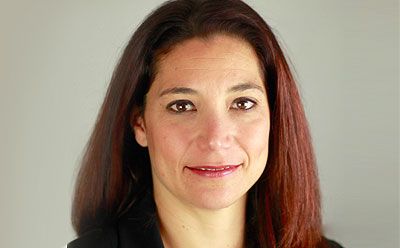 Rachel Silva, VP Strategy & Innovation
8. "Cross-channel" Creative Conversations: The message spans any one medium
We have all called a customer service hotline, given our account number to initiate the call, and then spoken to a representative who asks "What's your account number?" Very frustrating, especially compared to the (rare) instance where you enter four items into an automated system, then get a human being who identifies you by name, and picks up your inquiry as if they were monitoring your keypad entries. Starting now, strengthen the conversational thread in your marketing across media. Make a landing page pick up your customer's journey from the online ad/TV spot/mailer they responded from seamlessly. Thoughtfully fine-tune email and re-targeting tactics to empathetically dovetail with their last shopping cart/URL click, not simply repeatedly show them the last item they did not purchase.
9. Attribution: The "Last Word" in tracking results
Lead sources were mentioned above. With so many channels at marketers' disposal, how do you attribute what actually drove a lead? We have so many ways of connecting with prospects, both online and offline. Was it the first click that drove the sale? The last phone call? The prospectus sent in the mail? Drill down to identify the critical moments of your buy cycle.
10. Marketing Analytics: The discipline is evolving
We recently published a blog post on leveraging Big Data in 2018, so I won't repeat much here. Suffice it to say that gleaning insights from multiple sources to sharpen your campaigns will be more possible than ever thanks to the accessibility of cloud computing and other advances. But the tools are only half of the equation. Human interpretation of the data and making actionable decisions is the real difference maker.
Connecting With Consumer Communication Preferences and Behaviors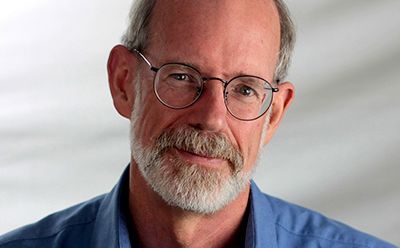 Bill Spink, EVP & Chief Creative Officer
11. Mobile: Focus on what people do, where they do it
We will continue to see a decline of desktop and tablet usage while mobile shows no sign of slowing. This is being driven by all the apps we have on our phones. We've grown accustomed to the convenience of checking in whenever we want (e.g., when we're not at our desks). But a word of caution: We recently wrote about the fact that people are searching on mobile but converting on desktops. Marketers need to recognize that "desktop first and then mobile" no longer applies.
12. Email Marketing: Rules Are Evolving
You think you know the rules, but the rules keep changing. Be alert to uncovering new opportunities. For example, CMS (Centers for Medicare & Medicaid Services) now allows prospecting via email marketing. This is a trend we'll continue to see more of. The key is to give people the ability to opt out. Plans should be using this tool during the lock-in period to reach out to new-to-Medicare prospects and new movers. They should also begin to prepare to leverage it for the AEP (Annual Election Period).
13. Texting/SMS: A Growing Medium
Continue to find reasons to interact with your prospects and buyers via text. That is a more personal level of interaction with your audience. The key is frequency and relevance. Text too often or off topic and you'll be blocked. If used effectively, it's a great retention tactic for existing customers.
14. "Marketing Automation" – The Latest Wrinkle
Marketing automation has been around for decades, but many businesses still struggle to effectively apply it. And the options and tools are constantly evolving. Don't be seduced by the extensive Big Name option. Or the most impressive flow chart. Let strategy be your guide. The last thing you need is the high sticker price and tune up costs of a Ferrari when you really need a reliable commuter with minimal maintenance. If you need to race the autobahn: go for it. Otherwise, be brave, go smart and pay less. It's not about the technology: It's about what the technology enables you to do.
Putting These and Other Tactics Into Action in 2018
I hope you found this list of topics of interest and deserving of consideration for your business. We seek to deploy strategy and leverage various tools in delivering proven best practice solutions while always judiciously testing and trying new ones.
I'm curious to hear your thoughts about our list. What resonates most with you? What else would you add from a direct marketing perspective?
No matter your business, I wish you a healthy and prosperous New Year. We'd love to be your partner in 2018 and welcome the opportunity to talk to you about how DMW can inspire direct results!