As a marketer, you probably always anticipate some level of chaos. But business nowadays is just not going "as usual." Opportunities, challenges — even, dare we say, "problems" — just erupt. You may be short on resources to get projects done. Or, a project may call for a skill set out of the typical scope.
There's one thing we've come to expect more than ever: the unexpected. The last-minute tactic you need to squeeze in, or (on rare occasions) unexpected excess budget. Maybe it's a handful of digital ads and a landing page you didn't need at all — until the sales of one of your products started to fall flat.
So how do you plan for the unexpected? Fact is, many times you just can't. You look around for help and you discover all of your internal resources are slammed and the one freelancer you typically depend on is booked.
This is where a direct marketing agency partnership can come to the rescue. Think about it. A full-service direct marketing agency is staffed with experts in digital, print, creative, and analytics. An agency stands ready to help you with "whatever" — to refine a strategy, execute your vision, drive results, and follow up with results data to help improve your future goals.
---

---
3 Big Benefits To Partnering With A Full-Service Agency:
1. Cost Control
Partnering with an agency for a project with a contained scope, rather than dealing with various freelance resources, can be more efficient. Though you may still have to plan for additional spending related to achieving your goals and KPIs, an agency team's multi-discipline approach can help avoid pitfalls and faults. It can simply be a more cost-effective approach, even if your business needs don't call for an ongoing commitment.
2. One-Stop Talent Shop
You needn't sacrifice the quality control, multi-discipline insight, and expertise an agency brings by instead hiring task-specific freelancers for your project. Freelancers can come with a high-opportunity cost – when you don't get to take full advantage of the situation. Plus, you may be sacrificing the cohesion of an agency team. Even if your project partner agency doesn't actually touch all aspects of a campaign, they understand what your other hands are doing, and how to help optimize the efforts of your other resources.
Freelancers often don't work cross-discipline, so you're still left holding the bag when it comes to keeping track of tasks and timelines. And sometimes, it's really nice to delegate coordinating various production vendors. With a full-service agency, you have the luxury to pick and choose from a robust menu of services … from strategy, to creative, to analytics. When everything can be created and delivered in-house, you can expect a better product.

3. Lasting Relationships
If this is the first time you're considering a project-based relationship with an agency, don't hesitate to give it a try. The great thing about a project partnership is that you get to try out how you work with a new agency without all of the commitment. And agencies benefit from their work with you.
At DMW, we've had the opportunity and privilege to work with clients like The Hartford, MetLife, AAA, and others. Many relationships span 10 years or more, often spanning dozens of individual projects. And we've worked with clients in many industries, like pet supplies, home services, and banking. Yes, at times, an AOR Direct agency is the optimal way to go. But working on a project basis doesn't have to mean onboarding a new partner for each challenge that comes along.
Ready to work with DMW on your next project? Ready for a bit more proof of how this relationship works in practice? Check out a few quick project case studies.
Sila: "Red-hot digital campaign = cool results."
From Boston to Washington DC, Sila provides expert, leading-edge heating and air conditioning services. The Sila marketing team suspected their digital campaign was underperforming and called DMW to find new and better ways to click with consumers.
After thorough analysis, the DMW team developed and deployed a new search strategy and campaign, a matrix of new landing pages and display ads.
End Result: Thousands of incremental visitors … Paid traffic up by 86% … Website traffic from search rose from 6.6% to 17% of all visitors.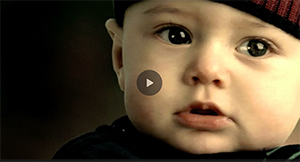 TruMark Financial: "Unexpected multimedia campaign scaring up awareness."
TruMark Financial, a Philadelphia-area credit union, has partnered with DMW for over 10 years for a number of projects. After creating a TV campaign that tripled brand awareness, DMW was called on for a second TV campaign. More recently, TruMark was looking for a campaign to build awareness for their credit card and checking account offerings.
That's where the zombies came in.
The undead were a bold choice, but effectively reminded consumers they should be treated like humans while banking, not zombies. The work ranged across direct mail, digital ads, billboards, and transit posters. TruMark HQ and branches ran with the theme, creating social posts, even window clings!
---

---
End Result: Zombies scared up some pretty great awareness results. Natalie McManus, V.P. of Marketing at TruMark Financial, commented, "We wanted to send a message to Southeastern Pa. that TruMark Financial is here to help. Stop being "zombie like" and realize you are in control of a better banking option! The zombie campaign definitely caught people's attention and got people talking about TruMark Financial!"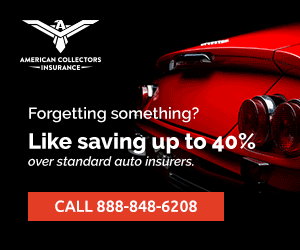 American Collectors Insurance: "A new spin on classic digital drives award-winning creative."
Since 1976 American Collectors Insurance (ACI) has offered unique and tailored auto insurance plans to classic car collectors across America. But over the course of three years, ACI came to DMW for tailored digital campaigns to help drive up both awareness and lead volume.
End Result: Not-so-classic advertising revs up leads. DMW's strategy and creative drove over 3,340 leads for ACI.
In Summary: You can expect the unexpected, but you can't always prepare for it. Fortunately, DMW is here to deliver on projects that perform. We're ready for you, whenever you need us.
Want to work with DMW on your next project?