"Find a need and fill it." A well-known saying that came to fruition for a lot of businesses in 2020. Case in point: meal kit delivery services.
Don't know about you, but after spending so much time at home, I got really tired of coming up with meals week after week. I was also leery about making too many trips to the grocery store. So I got on the meal delivery bandwagon several months ago, and I've been indulging ever since. It's made the drudgery of my daily move from desk to kitchen more palatable, even delicious at times.
Recipe for success: from acquisition to customer retention.
Once I signed up with HelloFresh, "America's most popular meal kit," it got me to thinking about how they wooed me. After countless attempts — via heavy direct mail and targeted digital – over more than a year, I caved and said, "YES, sign me up!" Their acquisition campaign was a success.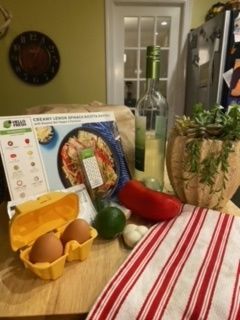 I was almost giddy when the meals started arriving. They were delivered right to my doorstep, packed with foolproof recipe cards and everything I needed to whip up a culinary delight right at my fingertips. The only thing missing was a nice bottle of wine (good thing I've been getting those delivered, too).
So now that I'm enjoying their freshly delivered meals, what will they do to keep me savoring more?
Uh oh, the honeymoon's over. What's the plan?
It was fun for a time, but once the up-front offer of free deliveries and free meal deals dwindled, I started paying closer attention to the ingredients I received. Most of them I had in my pantry anyway, the calories, and the cost! Perhaps I'd rather spend my money elsewhere — at the grocery store or why not a restaurant? Maybe I should let this lapse?
All of this got me thinking about our direct response work at DMW, and how we help Medicare Advantage (MA) plans connect with 65+ consumers through acquisition and retention campaigns.
We go to painstaking efforts to provide MA prospects with a broad range of benefits — and with good reason. We're never 100% sure which pain points are on each targets' radar or which benefit will resonate enough to get a prospect to act (in direct response, that means call, click or mail back a BRC).
A consistent communication stream — promoting benefits, making offers, even a token of appreciation — can do wonders to keep customers happy.
That extra ingredient that makes you want more!
My meal kit delivery service promotes "fresh' — that doesn't do it for me. I expect my food to be fresh. And they tout FREE meals. They also talk about food waste, and how carefully weighted meals are designed to leave nothing 'extra'! Hmmm, is that really a benefit? Do I want less food for my dollar?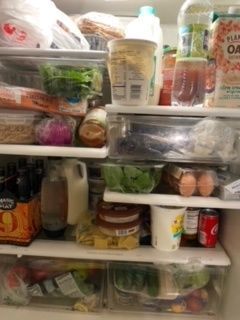 But what I've discovered I really like, what resonates with me, is how the little bags of ingredients all line up in my fridge. It keeps everything organized and less chaotic. Think about what the inside of your own fridge looks like right after you unloaded everything from the store — a mess if you're like me. Now, each orderly bag in the lineup contains everything I need.
And the biggest benefit for me is that I don't have to think! After a long day at work (from home), I can just crank up some music and enjoy making a meal with little thought or planning. And when my daughter asks me "What's for dinner?", I just fan out the recipe cards and reply "Pick one!"
Customer retention is the key to keeping sales cooking.
Now that the economy is opening up more — restaurants and bars are serving inside and out again (Yay!) — I'm slowing down my orders. To keep me engaged and buying, I will need to be continually reminded why I signed up in the first place: Easy, gourmet meals delivered right to my home.
So far, I think they're doing a good job. They're sending me small samples/gifts, providing tips with their recipe cards, extending offers for other purchases or "add-ons" — all good incentives to tip the balance so that I remain a loyal, active customer. Maybe, if they see this blog, they'll start reminding us members how HelloFresh keeps the fridge all neat and orderly, too.
Keep your customers eating out of your hands.
In an important way, home-delivered meals are just like Medicare Advantage plans. When the new customer honeymoon is over — and the bills come in — retention efforts are key to maintaining membership numbers. A consistent communication stream to MA members — promoting and reminding members of their great benefits, making offers to encourage use of benefits and services they haven't engaged with or may not even know about, even a token of appreciation every now and then — can do wonders to keep customers happy. While keeping in mind that one late delivery or bad ingredient can quickly outweigh any benefits.
Acquisition vs. Retention: It's far easier, and less costly, to keep the customers you have.
The bottom line: A customer saved is a customer earned. It's far easier, and less costly, to keep the customers you have, rather than trying to constantly replace them because of high churn rates. So stay on top of your customers' needs and keep the lines of communication wide open!
Looking for help with your acquisition and customer retention? Look to DMW. We're a full-service direct response agency with all core capabilities — strategy and research, creative, digital, marketing analytics, production, even fulfillment. Even better, it's all in one kitchen. Contact us today!