August 15, 2018; CHESTERBROOK, PA – Frank DiDaniele, Jr. and Jennifer Natale recently joined the DMW Account Services team. These new hires have joined the agency in response to a growing client portfolio.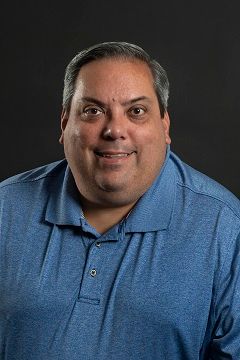 Frank DiDaniele, Jr., Senior Account Executive, brings a wealth of direct marketing experience, including project management, direct mail strategy, testing, and segmentation as well as digital marketing. In particular, Frank has a very deep skillset in print production planning and fulfillment management. After beginning his career directing and supervising telemarketing operations for The American College, he spent nearly a decade and a half at an area direct mail agency as an Account Manager and Project Manager. Frank earned his B.S. in Marketing and Business Administration from Villanova University.
"Frank will be tremendously valuable for the upcoming Annual Enrollment Period and ongoing New to Medicare mailings for our health insurer clients," said Kevin Kane, Account Director for DMW. "His two decades of industry experience will be of great benefit to our clients and colleagues, particularly regarding creative development and program management and reporting."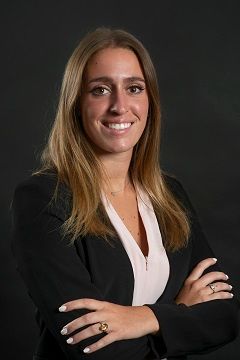 Jennifer Natale, Account Executive, is a recent graduate of West Virginia University with a B.S. in Marketing. As a student, she maintained a year-long internship with a boutique sorbetto manufacturer and retailer based in Scottsdale, AZ, coordinating and identifying events that would provide the company qualified sales leads and opportunities.
"By completing her degree in under four years, Jennifer has proven to be determined and hard-working" said Janine Taylor, Account Manager for DMW. "Her drive and growing knowledge will make her a tremendous asset to DMW's Account Services team."
# # #
About DMW
DMW is an award-winning, full-service direct response agency with 38+ years of experience across all media: digital, video, TV, direct mail, and print. DMW has an especially deep practice in health insurance and health care for the 65+ population, plus other lines of insurance and financial services. Clients rely on us to produce successful response marketing strategies and tactics driven by data insight, media placement and analysis, digital/mobile expertise, and breakthrough creative. Our team is focused on Core Values — connected, inquisitive, accountable, authentic — that motivate us to do great work and Inspire Direct Results. To learn more, please visit www.dmwdirect.com.
For more information or to schedule an interview, please contact Christina Clausen at cclausen@dmwdirect.com or 484-383-0153.