DMW WINS 11 COMMUNICATOR AWARDS ACROSS MULTIPLE CATEGORIES AND MEDIA CHANNELS
Company Awards
DMW, a leading direct response advertising agency, today announced eleven wins in the 25th Annual Communicator Awards. The wins spanned digital, video, TV, and collateral/mail media in various categories, for clients ranging from health and auto insurance, to banking and home services.
The Communicator Awards receives over 6,000 entries from international companies and agencies of all sizes, making it one of the largest awards of its kind. The awards are judged by The Academy of Interactive & Visual Arts (AIVA), an invitation-only international group of top-tier marketing professionals from acclaimed media, communications, advertising, creative, and marketing firms.
The agency's array of winning work spans a diverse range of categories:
Integrated Campaigns: B-to-C
"Connected" Multi-channel Campaign — Johns Hopkins Advantage MD. This tightly knit campaign delivered leads for a Medicare Advantage Health Plan. Tactics included a website, landing page, TV spot, direct mail, digital display, Facebook and Search ads — all touting the unique level of connected care (and superior value) plan members experience. See the full scope of DMW work for Johns Hopkins Advantage MD here.
Online/Digital Campaigns: B-to-C
"Classic Red" — Facebook Ad Campaign for Heacock Classic. Vintage cars not only look great in red, it's an ideal color to grab attention. This campaign for a specialty car insurer took advantage of that fact and adapted it across a variety of Facebook ad formats.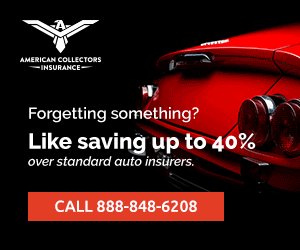 "Vintage Auto" — Online Advertising for American Collectors Insurance. A "static" display ad gets more interesting when flashing red lights are designed in. Marrying strong graphic design to a well-presented financial offer created a winner for this classic car collector insurer.

"Protect Your Home" — Digital Advertising for American Home Warranty. Directed to homeowners, these whimsical and a bit irreverent – yet hard-selling – Facebook ads brought a measure of welcome attention to potential household disasters, attracting a record number of measurable leads at a lower CPL than previous campaigns.
Commercials – General: Branded
"Better Banking Dad" — TruMark Financial Credit Union. Here's how a Dad who puts in the extra effort in every little thing he does with the family, brings to life this regional credit union's slogan: "Member Banking Is Better Banking.®"

"Better Banking Mom" — TruMark Financial Credit Union. From riding bikes, to birthday party balloon animals, to taking out the trash, this Mom demonstrates how TruMark Financial Credit Union's competitive attitude, rates, and superior service beat the competition.
View all award-winning TruMark Financial Credit Union TV spots.
Commercials – Direct Marketing
"Move" — Premera Blue Cross. To help consumers make "the move" to a new Medicare insurance plan, this commercial uses novel camera moves, shifts between black & white and color footage, and a diversity of talent to motivate jaded 65+ shoppers. Watch the spot here.

"You Have" — Philadelphia Area Health Insurer. Original music scoring and local talent create an authentic "Philly Sound" to clearly communicate the advantages of buying local. View this spot, and others in a Portfolio Playlist of DMW video productions here.
Online Video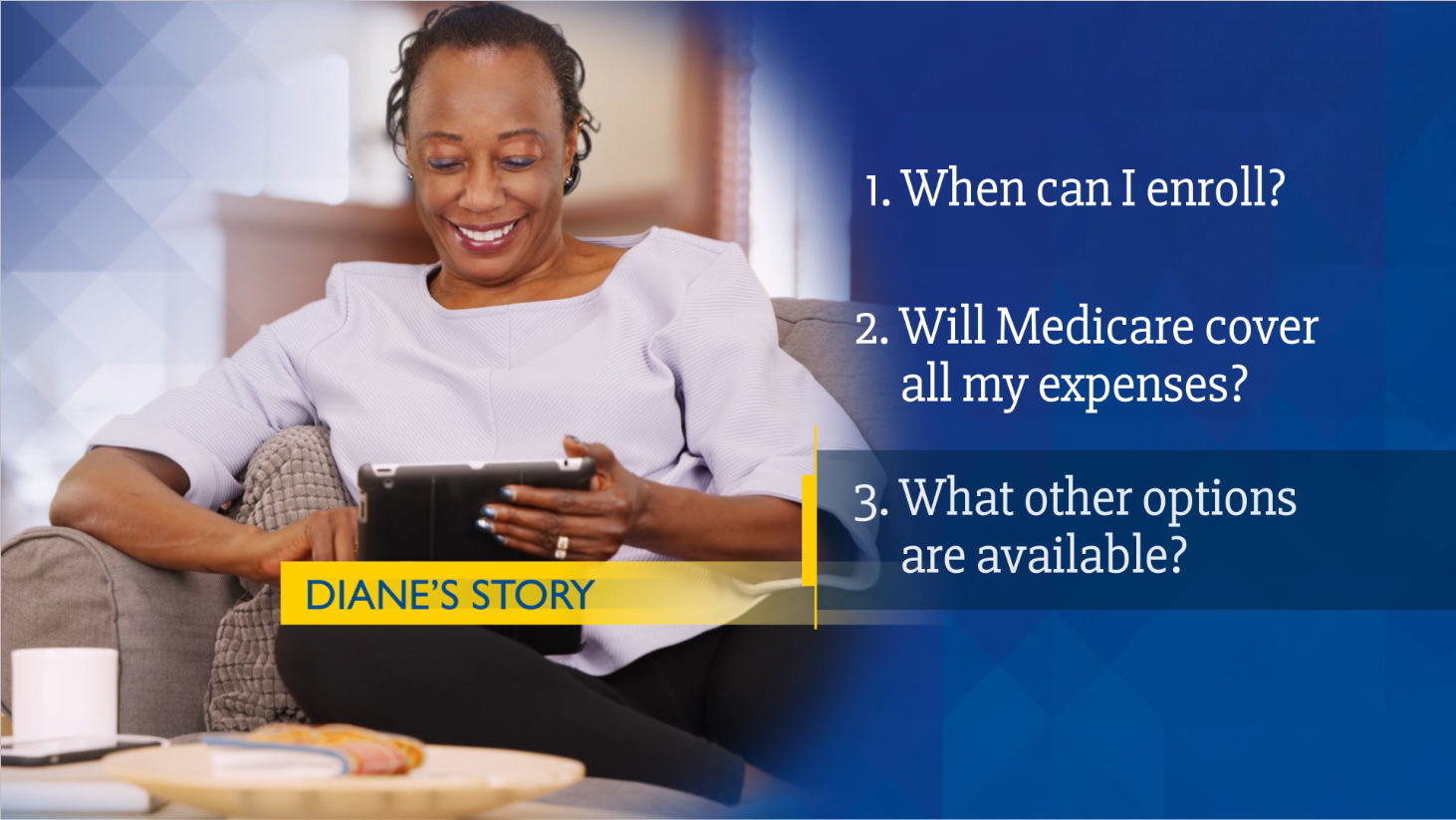 "The Real Medicare Story" Interactive Video — Johns Hopkins Advantage MD. Remember laser disks and "choose your own adventure" books? This interactive web video lets Medicare shoppers veer from the main storyline to take a deeper dive into select topics, letting them tailor their online experience and personalize content to their own interests.
Collateral: Direct Mail
"Lift/Lower" Direct Mail Campaign — Tufts Health Plan. Big, bold type statements, colorful photography, and a variety of mailing formats bring interest and capture attention in a category where all too often it seems white #10 envelopes and conservative messaging rule the day.

"Better Smiles" Self-Mailer — Philadelphia Area Health Insurer. A touch of humor and personality helped make add-on coverage such as dental and vision plans more engaging for Medicare-eligible consumers.
"The variety of this winning work shows how our team's core Response Marketing skills can translate into effective ads for any industry or media channel," said Bill Spink, EVP and Chief Creative Officer at DMW. "It's also nice to demonstrate that even in the highly regulated Medicare space, ads crafted to be hard-selling, and original well-designed creative, need never be mutually exclusive."
# # #
About DMW
DMW is an award-winning, full-service direct response agency with over 35 years' experience in digital, print, direct mail, DRTV, and radio across categories as diverse as health care, software, outpatient medical services, financial products and credit unions, auto and life insurance. Our clients rely on us to produce successful, multi-channel marketing campaigns that feature data insight, media placement and analysis, digital/mobile expertise, and breakthrough creative. We're driven by core values that motivate us to do great work and Inspire Direct Results. To learn more, please visit www.dmwdirect.com.