DMW PROMOTES RYAN CANE TO DIRECTOR, INFORMATION TECHNOLOGY & COMPLIANCE
Staff Updates
Putting technology knowledge and skills into action.
DMW is pleased to announce that Ryan Cane has been promoted to Director, Information Technology & Compliance.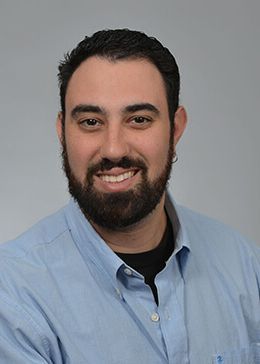 Ryan joined the agency as IT Manager in September 2017, bringing valuable experience from a variety of industries, including financial services, marketing, and publishing.
Since day one, Ryan has shown an increasing commitment to making DMW technology run smoothly and securing confidential information. He has dramatically expanded his skillset and knowledge from primarily a Help Desk role, to now encompass network administration as well as security and compliance.
In May 2019, Ryan successfully passed all requirements and the exam to earn the coveted industry designation of Systems Security Certified Practitioner (SCCP). In his new role, his responsibilities include directing the Help Desk, supporting company digital and data analytics practices, and covering all security and compliance needs, such as the SOC 2® (Systems and Organization Controls) audit.
"Ryan has done an outstanding job putting all his technology knowledge and skills into action. This promotion is a testament to his work ethic and dedication," said Mark Mandia, President & CEO of DMW.
Ryan earned his Bachelor of Arts degree in Mathematics, with a Minor in General Business, from Temple University in Philadelphia, Pennsylvania.
# # #
About DMW
DMW is an award-winning, full-service direct response agency with over 35 years' experience in digital, print, direct mail, DRTV, and radio across categories as diverse as health care, software, outpatient medical services, financial products and credit unions, auto and life insurance. Our clients rely on us to produce successful, multi-channel marketing campaigns that feature data insight, media placement and analysis, digital/mobile expertise, and breakthrough creative. We're driven by core values that motivate us to do great work and Inspire Direct Results. To learn more, please visit www.dmwdirect.com.
For more information or to schedule an interview, please contact Christina Clausen at cclausen@dmwdirect.com or 484-383-0153.