Editor's Note: This post is an expansion of content included in an article appearing in the October 17, 2019 issue of AIS Health RADAR on Medicare Advantage in which Renee Mezzanotte, EVP of Client Experience at DMW and our resident Medicare Guru, was included as a featured Medicare marketing expert.
It's that time of year again when Medicare plans reflect on the latest campaigns they see in the marketplace. How are AEP (Annual Enrollment Period) evolving compared to past years? How are plans large and small focusing their efforts? CMS is allowing new supplemental benefits and giving plans new marketing flexibility. How are these various factors affecting the ways plans seek to reach new prospective members?

Winning Prospects With Enhanced Supplemental Benefits
Last year, CMS allowed plans to add such benefits as meal delivery, transportation, and others. There was modest initial take-up, but this year more plans made an effort to ensure supplemental benefits were included in their plans. We anticipate these newly expanded benefits will entice beneficiaries to shop. The key is … will they follow through and actually switch? A great deal will depend upon the competition in each plan's footprint. While many national and regional plans have included new benefits, not all have taken advantage of the new CMS rules.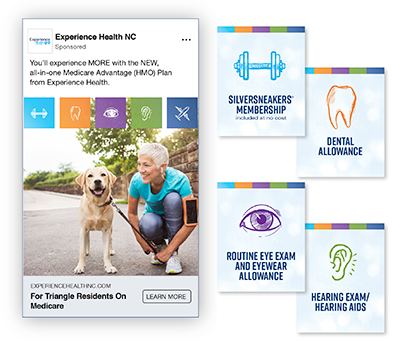 This may be the one year that plans with new benefits find they have a leg up. Next year, supplemental benefits may become more widely offered and possibly even become commoditized.
To make the most of the new benefits, we worked with our clients to highlight available supplemental benefits across all media channels. Particularly focusing on those benefits that we know can be game changers for prospects. And messaging repetition is important. While some Medicare Advantage plans advertised supplemental benefits last year during AEP and Open Enrollment Period, consumers are just becoming familiar with these unique benefits. Reinforcement will be critical.
One of the advantages of the supplemental benefits that often isn't taken advantage of or communicated strongly is the relevance to individuals on Medicare Supplement (Med Supp) plans. This is especially important for plans that have both large networks and a range of new supplemental benefits such as vision, hearing, fitness, dental, and OTC. With the loss of Med Supp F plans and Med Supp premiums rising, the door is open to the right prospects to have a discussion about value. It won't be compelling for every consumer, but our clients are finding it is a discussion Med Supp members are willing to listen to. And any foot in the door with this segment is worth pursuing.
Promoting Supplemental Benefits To Retain Current Members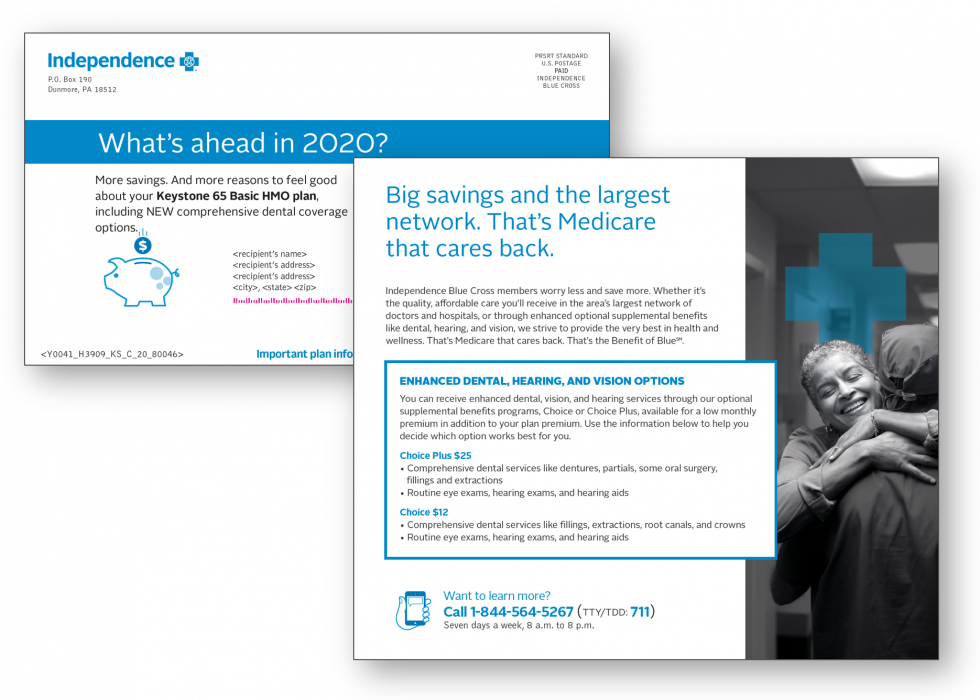 The message about new supplemental benefits isn't just to sell prospects. We know members don't always read their official government-formatted ANOCs (Annual Notice of Change) – so they often miss any good news a plan has to share, and enter the Fall AEP with "old" perceptions of their current plan. So, our clients have been extra diligent in sending members a more marketing-focused post-ANOC communication (mail, email, even Facebook) to let them know of new benefits and stress there is no need to shop competitive plans. In addition, plans are having member-only meetings to ensure members know the details of all the benefits, value, and service their present insurer offers.
Lastly, it is important to say that it isn't just about the benefits. They are important, don't get me wrong, but in the long run it is about the member experience that will keep a member loyal. Talking up strong service areas is also vital to member retention.
Exploring New Changes In CMS guidelines To Reach Prospects
Providers, physicians, and health systems are often overlooked in a health insurance plan's strategic communications plans. We encourage our clients to invest in building strong provider relationships, including dedicating staff and time to meet one-on-one with providers to determine how the plan can help those partners better serve their current patients and gain new ones. This effort goes beyond media-based marketing – it is about assistance in different aspects of their interactions with the plan. The goal is to develop a healthy, symbiotic relationship that is win-win for everyone involved. And that includes the provider's patient (who is also your plan's member).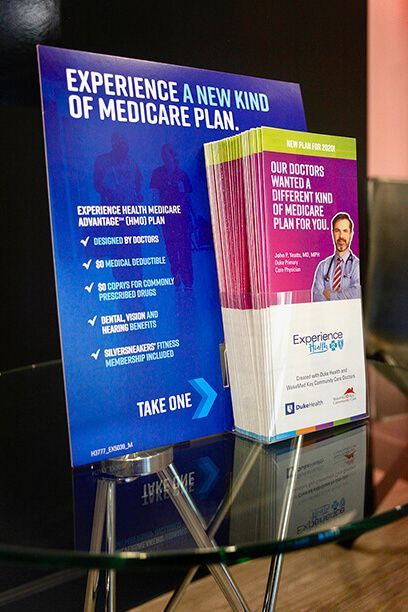 During a meeting with a provider, a plan can:
Share your mission and long-term vision.
Provide specifics on new plan benefits so doctors and their staff have accurate information and become familiar with how the new benefits work.
Overview the new CMS guidelines given many may not know about the changes. Provide them with a handout.
Propose physicians speak at co-branded events.
Offer to highlight key physicians in online ads and your website: example: "What to ask your doctor during your annual visit?"
In return for these efforts on the plans' part, we've seen that providers are willing to help promote plans in a variety of ways, such as take-ones, banners, time on their in-office closed-circuit TVs, and providing space within their facilities for educational/sales seminars.
The "Coke-Pepsi Challenge" comes to health care: or not!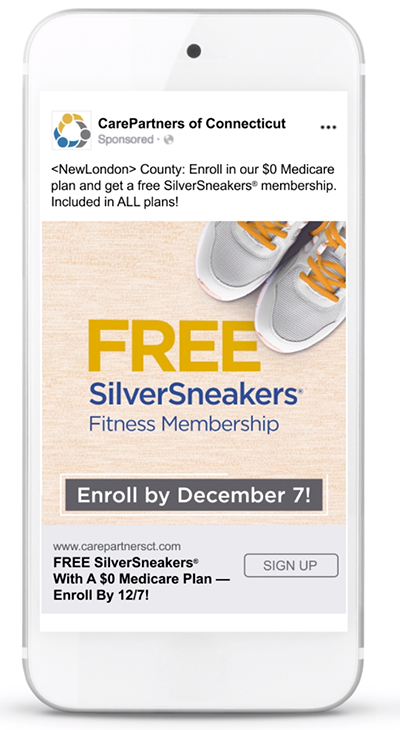 Lastly, one new CMS guideline that we don't see many insurers utilizing is the permission to directly compare themselves with another health insurance company.
This isn't really surprising. We don't believe plans are eager to compete in the same way cell phone companies compete. It can demean a brand – and the health care industry. On the other hand, plans shouldn't completely shy away from taking advantage of differences or changing dynamics in their market. If a competitor drops SilverSneakers, for instance, we have worked with clients to appropriately highlight that their plan includes it. No name calling needed. Or if a competing plan makes a change in the network, we have helped our client emphasize the fine doctors and hospitals that are part of their own plan's large network.
How does your plan apply these trends?
Frankly, there is not an off-the-cuff, canned answer. While devising an appropriate recommendation isn't the subject of a long and drawn-out process, it does require some thoughtful analysis of an individual plan's offering, competitive landscape, and unique goals. But without hesitation, I can assure you that after a few decades working in this space, and helping plans across the country multiply their membership rolls, we're sure to have some specific ideas!
Please feel free to contact us to start a discussion. It'll be fun to see how far and how fast we can help your plan take advantage of the Medicare market's rapid evolution.