Bringing years of direct marketing and strategic account experience to DMW.
DMW is pleased to announce that Meridith Oram has joined the agency as Account Supervisor.
Meridith is a DMW alum who returns in a strategic and client-leading role in Account Services. Over her career, Meridith has advanced in various account-level positions while working at digital and direct response agencies in the region. She has also gained a great wealth of experience developing winning strategies for clients in the financial, life insurance, and health care industries.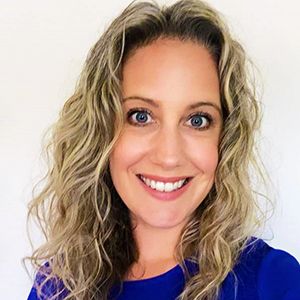 Meridith has hit the ground running with new DMW client business. "Her background in digital, direct marketing, strategy, and client management is a great asset to our agency and clients," said Rachel Silva, VP, Strategy & Innovation.
In addition to her agency career, Meridith stays busy as a certified health coach. Amongst her many credentials, she is certified through the American Council on Exercise in nutrition, fitness, and behavioral health.
Meridith earned her Bachelor of Arts degree in Communication, with a concentration in Marketing and Public Relations, from Villanova University.
# # #
About DMW
DMW is an award-winning, full-service direct response agency with over 35 years' experience across all media: digital, video and TV, direct mail, and radio. DMW serves clients in many industries, with a deep practice in health insurance and other lines of insurance. Clients rely on us to produce successful, response marketing strategies and tactics driven by data insight, media placement and analysis, digital/mobile expertise, and breakthrough creative. Our team is focused on core values that motivate us to do great work and Inspire Direct Results. To learn more, please visit www.dmwdirect.com.
For more information or to schedule an interview, please contact Christina Clausen at cclausen@dmwdirect.com or 484-383-0153.