Brings a growing marketing skillset to the agency.
DMW is pleased to announce that Emma Rodner-Tims has joined the agency as an Account Executive.
Emma graduated May 2019 with honors from Cabrini University, with dual Bachelor of Arts degrees in Digital Communication and Social Media, and English.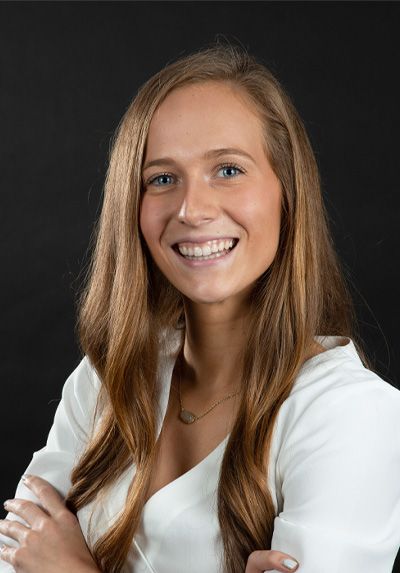 During her senior year at Cabrini, Emma was selected as one of 12 students who demonstrated strong leadership, planning and organizational skills to lead the development (including content creation) and execution of a multimedia web project.
She also worked as a marketing intern at Wirecard North America, and as a news editor/content writer for Cabrini's Liquitor Media. In addition, Emma holds certifications from Google Analytics and Hubspot Inbound Marketing.
When Emma wasn't hitting the books, she spent her time on the field as Captain of the Cabrini Women's Lacrosse and Cross Country teams. Her accomplishments in both academics and athletics were recognized by Chi Alpha Sigma, the National Collegiate Athlete Honor Society.
Emma's role at DMW will be project management support on a variety of accounts, including our new health care clients. "Her enthusiasm, dedication, work ethic, and skillset make her the perfect fit for DMW," said Stephanie Natale, Account Manager for DMW. "We are very excited for Emma to join our team and the agency."
# # #
About DMW
DMW is an award-winning, full-service direct response agency with over 35 years' experience in digital, print, direct mail, DRTV, and radio across categories as diverse as health care, software, outpatient medical services, financial products and credit unions, auto and life insurance. Our clients rely on us to produce successful, multi-channel marketing campaigns that feature data insight, media placement and analysis, digital/mobile expertise, and breakthrough creative. We're driven by core values that motivate us to do great work and Inspire Direct Results. To learn more, please visit www.dmwdirect.com.
For more information or to schedule an interview, please contact Christina Clausen at cclausen@dmwdirect.com or 484-383-0153.