Direct Mail: The Smart Marketer's (not so) "Secret Weapon"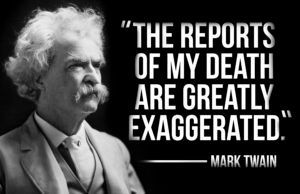 For years we've heard rumors about the death of print media (including direct mail) and news around the struggles of the US Postal Service. Meanwhile, all things digital are thriving and garner the attention of consumers and marketers alike. It can make one feel a fool to keep mail in the media mix, apparently swimming against the digital tide of popular culture.
Nevertheless, in-market results show direct mail is alive and well — and profitable — especially for marketers looking to reach B2C targets. There are industry statistics touting how many pieces of direct mail are printed each year and the amount spent on it. But to reassure marketers regarding the real ROI effectiveness of direct mail, one need only look to results from the 2015 MarketingSherpa Consumer Purchase Preference Survey.
When consumers were asked "In which of the following ways, if any, would you prefer to receive regular updates and promotions from companies that you are interested in doing business with?" you might be surprised what medium topped the list:
Direct Mail — More than half (54%) want to Receive In The Mail;
Email — Just under half (49%) said Subscribe To Receive Emails; and
Website — Slightly more than a third (38%) like to Visit a Company's Website When I Want Updates and Promotions (i.e., "Don't call me, I'll call you").
Survey Says (to borrow a line from Family Feud) that it's not only safe to say that direct mail is still very relevant and can be effective when properly managed and executed; sending mail actually plays to consumer preference.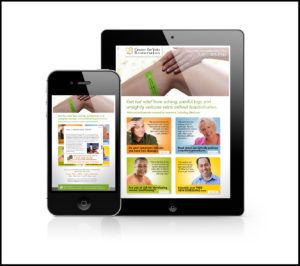 How does direct mail work as part of an integrated response campaign, driving prospects to a Response Conversion website? See for yourself, in this case history.
Direct Mail Draws Shoppers into Your Marketing Web Like No Other Medium
The great thing about mail is that it is intrusive. Consumers are indeed "living" online more and more for both personal and professional needs and interests. But, for the most part, they need to be actively looking (or in digital terms, "searching") for your product or service to find you. Alone in your media mix, only postal mail physically appears at the home.
You must rely on consumers to happen to tune into a TV show, search for relevant terms, drive past a billboard, or click on a banner ad. But drop some mail, and you know people will see, touch, and have to handle your message. It is an unmatched way to drive consumers to your website. Look at catalogue businesses' go-to-market model: they mail catalogs, but conduct most transactions on the Web.
What if you are not a catalog marketer? You can still take advantage of mail to help you drive more business. In our next post, we'll share with you six steps to executing a winning direct mail campaign.
Until then, learn more about how DMW Direct can harness the power of direct mail as part of an effective integrated response campaign for your organization.