Editor's Note: This is the second installment of a four-part series that shares the ins and outs for developing direct response ads that engage consumers and motivate them to act — call, click, and convert!
Embrace The Power Of Paper With Direct Mail
---
You're thinking: "It's a digital-driven world. Paper is so over." And you're not alone. For many marketers today, the idea of using paper to convey their marketing message might seem akin to using smoke signals instead of a cell phone. But before you dismiss the notion of direct mail as a thing of the past, consider this:
Up to 90% of direct mail gets opened, compared to 20-30% of emails.*

73% of American consumers say they prefer being contacted by brands via direct mail because they can read it whenever they want.*

The average lifespan of an email is 17 seconds, compared to direct mail's average lifespan of 17 days.*
So direct mail still gets noticed, and gives the recipient a sense of control — they can set it aside for a little bit and come back to it when they have more time. Many use it as a springboard to a company website to get more info. In short, teamed with digital marketing, and supported by good data, direct mail can be a results powerhouse for you.
Many shops simply don't have the chops to make mail "deliver" for you like DMW.
If you're considering making direct mail a part of your marketing strategy — or if you've tried it in the past with less-than-ideal results — you should work with an agency that knows this discipline inside and out. That seems obvious, but there are many shops that simply don't have the chops to make mail "deliver" for you.
What makes a good direct mail package? There are a few moving parts, so let's take a look.
Outside Looking In: The Outer Envelope/Panel
You have to start somewhere, and the envelope or outer panel of a mailer is where you say a big "hello" to your prospect. You want to get attention by instantly communicating a message that's relevant to whatever you're selling.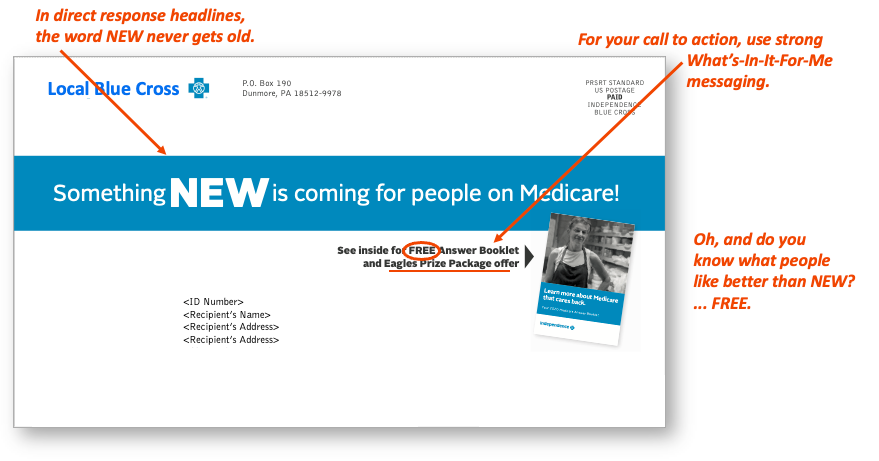 The Inside Story: Letter
The letter is a chance to "speak" to your prospect and gives you the opportunity to share your brand "voice." Here's where you connect with the reader, letting them know that you understand their need/challenge, and of course, tell them how you'll help.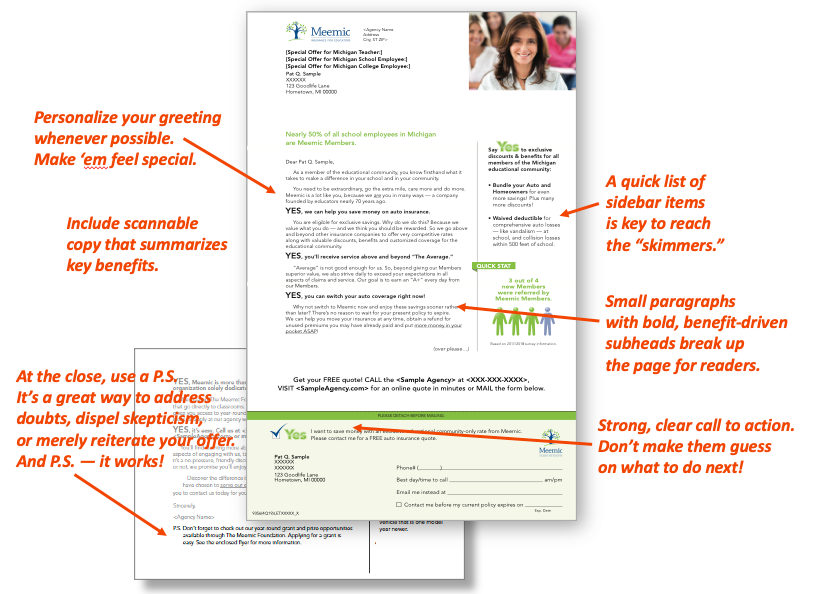 Make It A "Bro-Sure" Thing: Brochure
While many direct mail communications have a folder, or brochure, there are proven ways to make it a sure-fire way to showcase/highlight your product benefits and boost reesponse.
You may want to include images, comparison charts, or product overviews. This is where you have the room to put some real "meat" behind your product claims, using numbers, percentages, testimonials, etc. to make it a sure winner!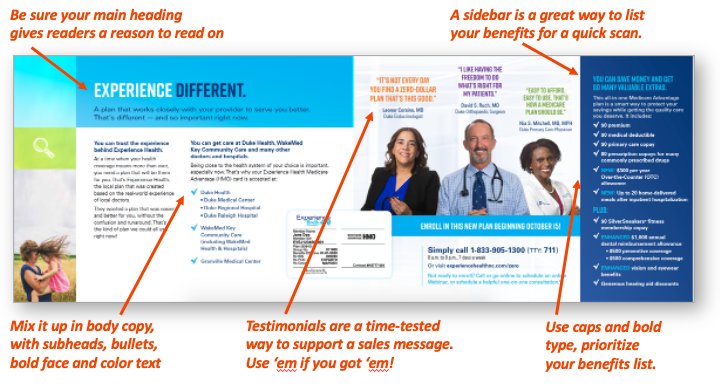 Pick A Card. Not Just Any Card: BRC
If you think your sales job is over by the time your prospect gets to the Business Reply Card, spoiler alert: It's not. They're following your message to the finish line, but you need to pull them over. This is your final opportunity to make your case and to seal the deal. Remember, "close" doesn't feed the kittens. You need to bring it on home!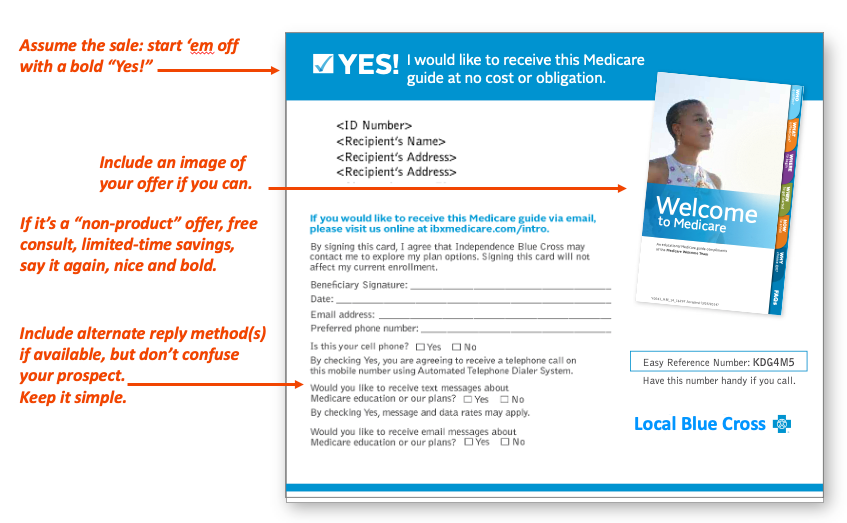 Don't Forget The List!
Your direct mail efforts are only as good your data. Investing in the right mailing list makes the difference between hitting a home run and missing the ballpark altogether.
The letter is a chance to "speak" to your prospect and share your brand "voice."
Where do you get a good mailing list? We can help with that! DMW has decades of expertise in every aspect of direct response marketing, including smart, data-driven mail.
Contact us for a FREE (Remember that word?) consultation on how we can design, write, produce, and target a winning package for your next campaign. We'd love to speak "directly" with you!
*Source: SmallBizGenius