Email is so old school. In fact, the first one was sent back in 1971. But it's certainly not showing any signs of slowing down in marketing.
I believe there are two core reasons for this: First, the need for organizations to generate first-party data. And second, the pandemic only strengthened digital channels (such as email) because many companies' employees had to work from home on digital devices. While the pandemic has been moving into the rearview mirror, people still prefer to communicate via digital channels, like email.
Most posts related to email marketing focus on personalization and segmentation. Google "email marketing" – and you'll see such posts are everywhere. Without question, email is a core strategy that can help maximize your campaign's performance. But the subject has also been covered ad nauseam. So instead, I'd like to share some specific tenets that IMO lead to the most successful email marketing campaigns.
HubSpot found the ideal length of a marketing email is only 50-125 words — generating a response rate above 50%!
1. Get to the point – quickly!
Email-based communication is a means to an end with consumers. Think about it, how many actions can you take directly in an email? You cannot purchase anything. You can't sign up for anything. Your primary conversion objective for email is to get subscribers to click through to a web destination where they can complete an action.
So, stop making hurdles for your audience. Make it easy for them to see "What's In It For Me." Use messaging that's short and scannable, with clear directives and CTAs that are impossible to miss. Otherwise, engagement will likely end within that email. HubSpot found the ideal length of a marketing email is only 50-125 words — generating a response rate above 50%. Less is more!
Even though research suggests that consumers now scroll more readily (thanks in part to social media and its notorious character counts), the fact remains that 'above-the-fold' content continues to generate the most attention. An eye-tracking study found 57% of viewing time is spent on above-the-fold content. With every scroll action, that view-time number goes down dramatically.
2. Entertain your audience when you can.
I'm often asked the same great question: "Can we embed video within email?" Research shows that people love watching videos online. According to a recent Litmus study, "91% of consumers prefer interactive and visual content over static content," yet less than 17% of respondents say they used interactive elements within email. Why the disconnect?
Well, video playback isn't widely supported by most email platforms. Still, this shouldn't stop you from incorporating it for your email marketing. You can feature static images with a play button that links users to watch an online video. Alternatively, you can include animated gifs in your emails to drive engagement.
91% of consumers prefer interactive and visual content over static content.
3. Visual Hierarchy is vital to response.
People tend to prefer predictable patterns when consuming content. Not only does email content need to be scanned and understood quickly, but the subscriber must also instantly comprehend the next action to take. As mentioned earlier, the goal of email is to be able to get your subscriber to take an action quickly.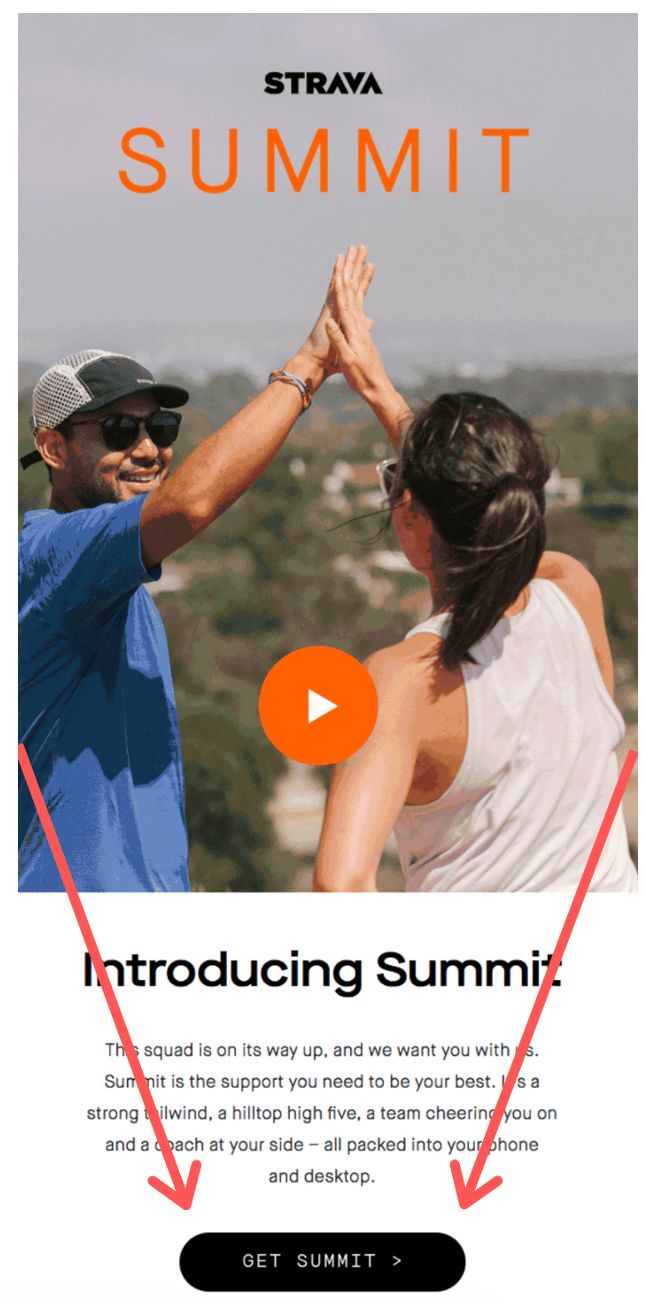 Popular UX design patterns can really improve visual hierarchy. For example, an "inverted pyramid" is an often used UX technique in responsive design layouts. The purpose is to grab your audience's attention and lead them to a prominent CTA — ensuring maximum conversion potential.
Additionally, images do not download by default within many email platforms (like Outlook). So it's essential that your email stand on its own without an image. By guiding your audience towards CTAs within an email, they will be more apt to click than if the CTA was more obscured.
4. How often you send is more important than when.
Perform a search on 'best days to send emails' and you will see countless studies indicating that it's Tuesdays and Thursdays. And, that may be true for select industries simply because Mondays and Fridays bookend the weekend.
However, as I've highlighted in previous posts, since so many email marketers now believe Tuesday and Thursday are the send days, there's a risk of being ignored in the resulting deluge. So, consider an alternate day. I prefer testing delivery dates and times of campaigns to determine when it's best to deploy email marketing.
Establishing email frequency is far more important than when you hit the "send" button. Your campaign's frequency will likely vary on goals or purchase cycles. For example, in the retail industry, you may be able to send multiple emails per week showcasing products/sales. The compressed frequency may risk a few unsubscribes — unless you're generating revenue directly from them. However, for marketers in other industries such frequency could aggravate subscribers and may not be appropriate.
45.8% of survey participants would flag email marketers as SPAM because 'they emailed too often'.
In addition, routinely audit all of the marketing messages sent out from your organization. For example, if one department is responsible for sending promotional messaging, but another is responsible for webinar announcements, survey requests and other news, you risk audience fatigue.
Every additional touch can potentially diminish your returns. In fact, a survey a few years back found that 45.8% of participants said they would flag email marketers as SPAM because "they emailed too often."
5. Dark mode is taking over the inbox.
"Dark Mode" was originally created to preserve battery life of cell phones, assist with legibility, and reduce eyestrain. The pandemic acted as a catalyst boosting its popularity, because people spent more time on their digital devices. According to a recent email report, 36% of users surveyed indicate a preference for using dark mode when possible.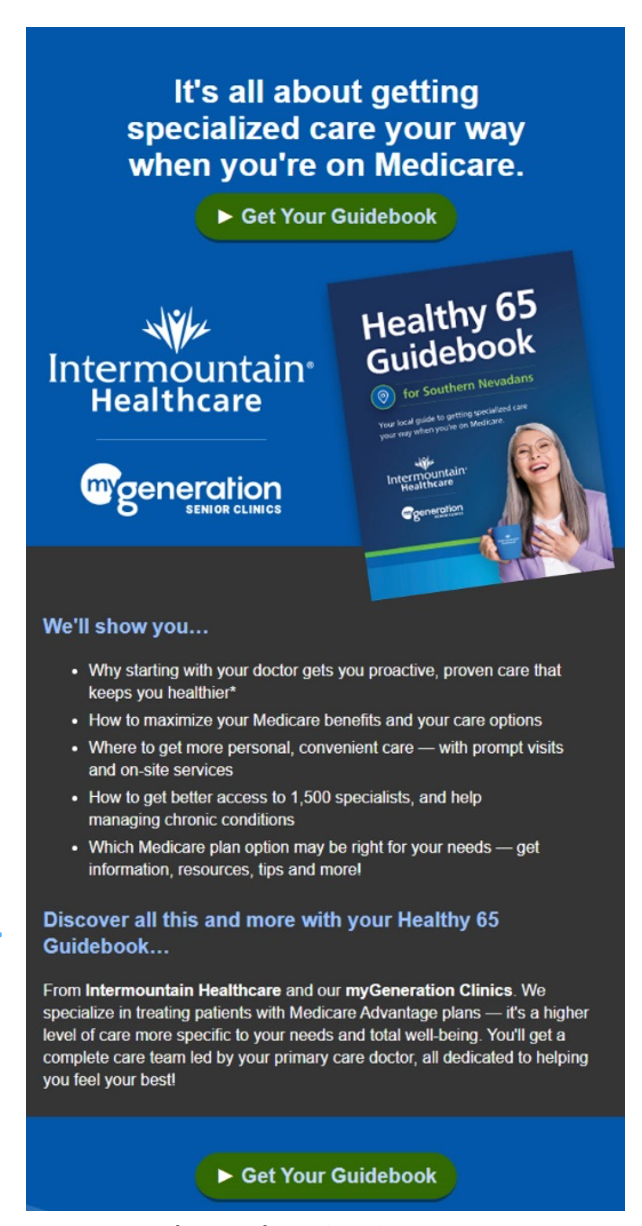 So, unless the goal is for response to go dark, it's smart to rethink several aspects of email UI. Marketers need to consider key factors such as how their email holds up against color inversions, if CTAs are obscured by inverse background colors, and how images are cropped. Pro-tip: convert images with white backgrounds to transparent whenever possible.
Obviously, slipping into the faults noted above can not only detract from your subscribers' experience, but potentially the accessibility of your design – which affects deliverability. The bottom line: dark mode has the potential of wreaking havoc on email campaign performance, unless you take steps to accommodate it.
6. Email open rates are on life support.
In September 2021, Apple launched its Mail Privacy Protection update (MPP), which prevents pixel-based tracking within Apple Mail. A significant change because 52% of all emails are opened on an iOS device. Without pixel-based tracking in place, the email-open metric is quickly becoming obsolete.
Engagement-based metrics are becoming more important — specifically the click. Within an email, I'd recommend you make everything clickable. Focus all your efforts on getting your audience to click thru to the web to take further action.
In addition to tracking click-thru rate (CTR) and total clicks, place greater emphasis on the importance of the following KPIs within your campaigns:
Conversion rate — the rate at which people perform a primary action after receiving your email

List growth rate — how fast your list is growing/declining

Email sharing — the rate at which subscribers forward your email to another person
7. Deliverability concerns are growing.
This trend stems from recent industry changes, such as consumer privacy laws (namely CCPA and GDPR) and changes to mailbox policies (i.e., Apple's Mail Privacy Protection update).
Low engagement rates and SPAM complaints are red flags to email service providers — meaning the originating domain that's sending your emails will build up a negative reputation. When this occurs, providers such as Microsoft and Google may place your email within the "Promotions" tab or send it directly to SPAM. So how can you avoid this?
Despite no 'silver bullet' to increase email deliverability, there are several strategies marketers can use in upcoming campaigns. The first is a bit technical and involves authentication methods like SPF, DKIM and DMARC (Google the acronyms to learn more), which greatly reduce phishing attempts and prove to ISPs and mail servers that the originating sender is legitimate.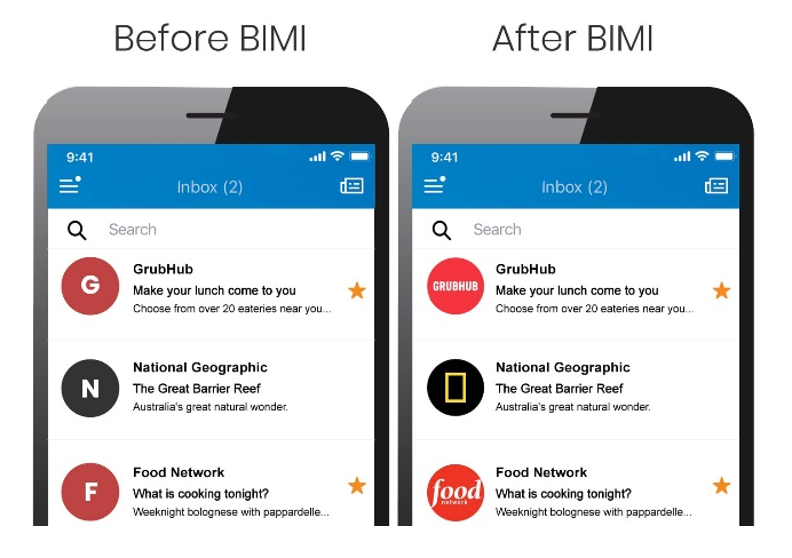 While none of these three authentication methods are technically required yet, having one or more in place can help ensure you maintain an optimum email deliverability rate.
Another up-and-coming strategy is using Brand Indicators for Message Identification (BIMI) to display a verified sender's logo next to the email message. This not only boosts your visibility, but also helps build brand recognition and trust, to help boost the deliverability of your messages.
8. Keep your lists clean.
Because of the sheer volume of emails consumers receive, they are far more willing to mark email as SPAM, or worse, to file a complaint against the sender. Too many complaints and you risk being blacklisted.
Other than stroking egos, having large email lists and sending emails to unengaged audiences serves little purpose. It chews up time and money and often negatively affects an email campaign's performance.
No matter how awesome your emails are, make it easy for people who don't want your emails to opt out. There will be times when your services are needed and consumers actually want to hear from you, and other times when they're not. So, you'll want to ensure that the "Unsubscribe" link is easily located and not obscured.
A few times per year, you should routinely remove all hard bounces (invalid or inactive email addresses). Doing this can actually improve your sender reputation.
Also, segment email subscribers who haven't opened an email recently and move them to a 'non-engaged' list. How long should you wait? Well, there's no definitive answer. But you will want a strategy to urge them to re-engage.
Lastly, give your subscribers the option to review their email marketing preferences. To do that, just send them an email that directs them to the right place online to update preferences. You'll have more actionable insight on your consumers, and they'll be happier, too.
Watch your email campaign performance jump!
Leveraging these strategies for your next email marketing campaign will help increase your email marketing numbers. And if you need help doing it, reach out to DMW. We'll get your email marketing clicking on all cylinders.