Automation has been one of the biggest trends, both in and out of the PPC world over the last few years. But what exactly is it? And how can it help your ad campaigns?
As we strive to push performance across all campaigns for our clients, we are taking advantage of automation in many ways for PPC ads across platforms:
Automated bidding (bid strategies and daily/monthly/lifetime budgets)
Responsive search and Display ads (soon to be FB ads as well)
Audience targeting based on complex signals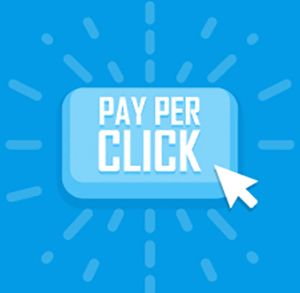 Automation, Machine Learning, Artificial Intelligence — They All Play Well Together
As these techniques work in conjunction, you may see some operations termed automation, others programmatic advertising, or machine learning, and some AI. No matter what one calls them, we say they're working! Our team is going well beyond the point of keyword or audience targeting – today it's more like keywords with audiences + automated bidding tied to conversion sets + responsive/dynamic ad + additional factors, depending on the campaign.
Automation helps eliminate some of the more tedious tasks of managing fundamental campaign elements, allowing us as digital marketers to spend more time bringing our insights to bear to impact results. Factors such as audiences, targets, creative, testing, and big picture strategy – this is all a very good thing! Our effort goes to guiding and monitoring the machine learning, as we react, adjust, and optimize along the way to help drive better results. And so far, we're are indeed seeing results increase year over year for most, if not all, clients … and watching it happen, year after year.
Where advertisers pay only for actions or "clicks" – not just impressions or views — this model give you superior, trackable R.O.I. in search, display, Facebook and more.
Beyond Automation Advances — 7 Trends To Try In 2020
Analyzing successes in recent client campaigns, as well as summarizing my recent reading on PPC trends, I've compiled a few key takeaways on what you should be focused on in 2020 and beyond:
Focus on Strategy. Too often, the "latest & greatest" tools steal the spotlight. But the how and why still need to drive the what. Helping set strategy, understand who the target audience is, and what it'll take to solve their problems is more important than ever when using automation. Before you start the machine to learning, be certain you've set it on a good path.
Leverage audience segments. This is essential to implement appropriately across all channels: in-market, affinity, custom affinity (like targeting users who like competitors), custom intent (like targeting keywords within Display), life events, retargeting (site visitors, non-converters, etc.), first-party data, seasonal events, LinkedIn profile targeting (Bing Ads, currently in beta).
Get your messaging and tracking on point. After tailoring benefit statements and CTA for the right audience, tenaciously track the top-level ROI metrics that matter to your business's bottom line.
Look beyond Google and Facebook. People spent more time on platforms such as Snapchat, Pinterest, and TikTok in 2019. Get insight and understanding of where your customers spend their time online, and test those platforms. Keep an open mind on reaching out and testing other platforms as well — Quora, Reddit, Amazon — when appropriate.
Take branding to the next level. Move beyond brand awareness and aim for brand affinity, e.g., influence how potential customers feel about the brand and — most important — how they respond to it.
Increase the focus on CRO. Conversion Rate Optimization, including landing page optimization to drive incremental lifts, can give you a direct impact on sales and revenue, especially when PPC optimizations are being maximized.
Track the lifecycle of leads to predict performance. Knowing there is a customer journey isn't the same as being able to influence it. It's well worth a marketer's effort to dig deeper into BI tools to see the whole picture.
Your business, like our clients', is no doubt striving to see YoY improvements from your digital marketing investment. These are a handful of leading tactics and trends every savvy digital marketer can use to boost results as this challenging selling season progresses.
If you find yourself wanting to execute against any of these trends, or having issues getting them to perform as you'd like, feel free to reach out to us. On a project or campaign basis, we're here to help!