This year, I was honored to be asked for my opinion of "Best & Worst" Superbowl Spots to be included in a Philadelphia Business Journal article.
Before we get to the "picks," I want to say in total transparency: The last thing our direct response clients will ask us for is a Super Bowl spot. After all, they're expecting the kind of DR spot that delivers between a $100 to $200-ish cost per lead. With 30-second Super Bowl ads going for $5.2 million, that can mean up to 61,000 people stopping to click over to a web page or make a phone call … instead of watching Patrick Mahomes take the next snap. Not gonna happen.
Fact is, The Wall Street Journal reported that analysis firm Synthesio found just 4,620 responses to both the Trump/Bloomberg Super Bowl ads combined, through 10 p.m. Sunday … across the entire web. That's $2,250 cost per mention. Won't earn "winner" status in our clients' response reporting. But that's not the KPI we're focusing on here.
The visibility, buzz, and status of these spots is obviously deemed a worthy investment for major brands. Plus, they bring a whole new dimension of entertainment to the game. AND the opportunity to armchair quarterback marketing, as well as football. Score! So with no further delay, here goes …
My personal pick for "Best" — Olay #makespaceforwomen
Humor and emotion are always going to score big. Being brave is something more. We saw spots that brought the Funny … IMO: Cheetos' MC Hammer Spot was literally LOL … Google's "Loretta" was truly tear-worthy. Unexpected? … Bill Murray in a spot for Jeep! WalMart's SciFi spot made me smile start to finish. And the Sam Elliot/Lil Naz' Doritos dance-off was a party-size cheesy grin fest.
For me: Olay's #MakeSpaceForWomen had an added "Brave" dimension. We saw a number of female empowerment-themed spots during SB LIV. Olay went beyond adventure and technical ability (space!), beyond casting celebs — including Nicole Stott (actual astronaut) — to being strong enough to engage in savvy, self-deprecating fun. Guys do silly stuff in commercials every day. But women … oh they have to be all serious-like and super-credible to "earn" their stripes, right? Nah! Hats off to Olay for signing off on a high-production spot that ends with a belly laugh at the expense of the spot's heroines (not the brand).
That's the fun and confident attitude that brings the world closer to true equality. Plus they tied into a longer-term fundraising and social media campaign. Well done!
My personal pick for "Worst" — Pop Tarts "Fixed the Pretzel"
Picks for "Best" by ad pundits are all over the place. I did see a number of post-bowl rankings which also placed Kelloggs' effort at the bottom of the list.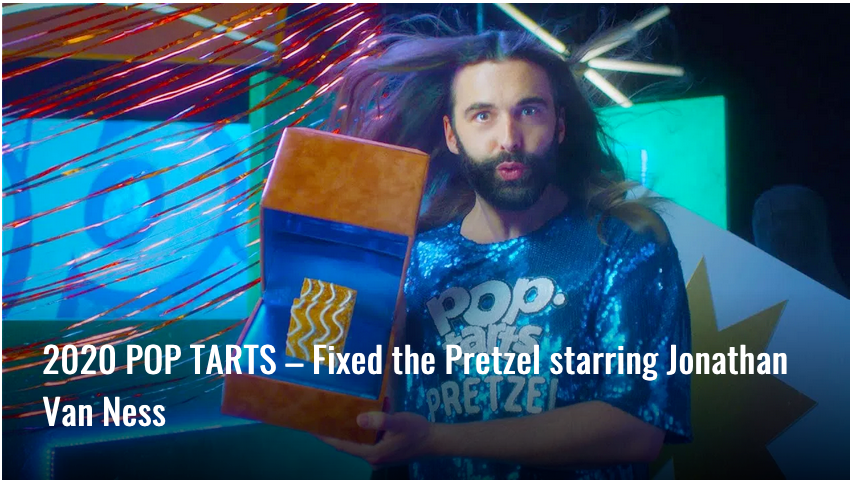 My default for "bad" are the spots that are dialed in … everyday commercials that merely use a SB media buy to snag eyeballs. We saw those … movie trailers, political spots, and more. What rises to Truly Bad (initial caps) is putting in the creative effort, picking and developing a concept, and spending serious budget … for naught. The Pop Tarts spot was that kind of Whiskey-Tango-Foxtrot moment for me, and apparently others as well.
Besides, what's to "fix!?!" For me, born, raised, and living outside Philadelphia — home of the soft pretzel and largest city in PA, where 80% of all pretzels in the US are made — pretzels aren't something to be monkey'd with.
If your brand, product, or service is looking to spend way less than $5 Mill to get response — like this award-winning DMW spot did — feel free to contact us. And I bet if you ask, George Price, our VP of Business Development, will send you some real Philly pretzels that are perfect just the way they are!