One of the first rules of marketing is to know your audience. Today's older adults, specifically individuals age 65+, make up a significant share of the total population — and as a demographic, they're more diverse, educated, and independent than ever.
How to avoid offending your audience
In some ways, older adults are a unique audience that marketers are still struggling to understand. In a 2021 AARP survey, 47% of participants agreed, "ads of people my age reinforce outdated stereotypes."
At its worst, ageism in advertising portrays people of a certain age as clueless, bumbling, incapable, and annoying. The less obvious (but still damning) examples of ageism propagate archaic stereotypes, depicting people with physical weakness, limited mental acuity, and an inability to understand technology.
On the flip side, this age group isn't such a unique audience. Just like any other consumer, they want to feel respected, understand what you're offering, and get free stuff. And not surprisingly, they don't want their age to be the focal point of everything. Marketers may think in terms of demographics and age brackets, but consumers don't.
4 tips for relating to your target audience
My husband thinks everyone should work in the food service industry at least once so they can relate when their server is "in the weeds" (restaurant speak for way behind). He has a point.
Unfortunately, there's no easy way to walk a mile in your target audience's shoes, so to speak, if you're not yet an older adult. Luckily, there are a few tips to help.
1. Create ads for a person, not a data set
Thanks to personalized advertising, which allows us to target ads to consumers based on their data, it's easier for marketers to know their audience, at least in a demographic sense.
Enter the marketing persona — a multifaceted "character" who represents a target segment of your population. Creating an ad for a character who's based on real information about your target audience, including their demographic information, potential sensitivities, and biggest concerns, can help you connect with your audience. For example, it's easier to imagine the positive impact of cataract surgery on "Beverly," a fiercely independent 72-year-old artist in West Chester, Pennsylvania, versus an unnamed retiree in the Northeastern U.S. between the ages of 69 and 74.
2. Reflect your audience's vision of themselves
Good news! The older we get, the younger we feel. According to a survey by the Pew Research Center, 60% of respondents age 65+ reported feeling younger than their age. Of respondents ages 65 to 74, 1/3 felt 10 to 19 years younger than their age, and 1/6 felt at least 20 years younger than their actual age.
"To minimize cognitive dissonance, meet your audience where they are. If they're 65, use images of people who are 55 or younger."
3. Focus on how people really spend their time
Sure, there may be older adults who enjoy extreme sports like rock climbing and paragliding. But most of the 65+ crowd probably stays busy doing more ordinary activities, like walking around the neighborhood, pushing a grandchild on a swing at the park, or swimming in a backyard pool. For this reason, AARP recommends not linking aging with extreme physical ability.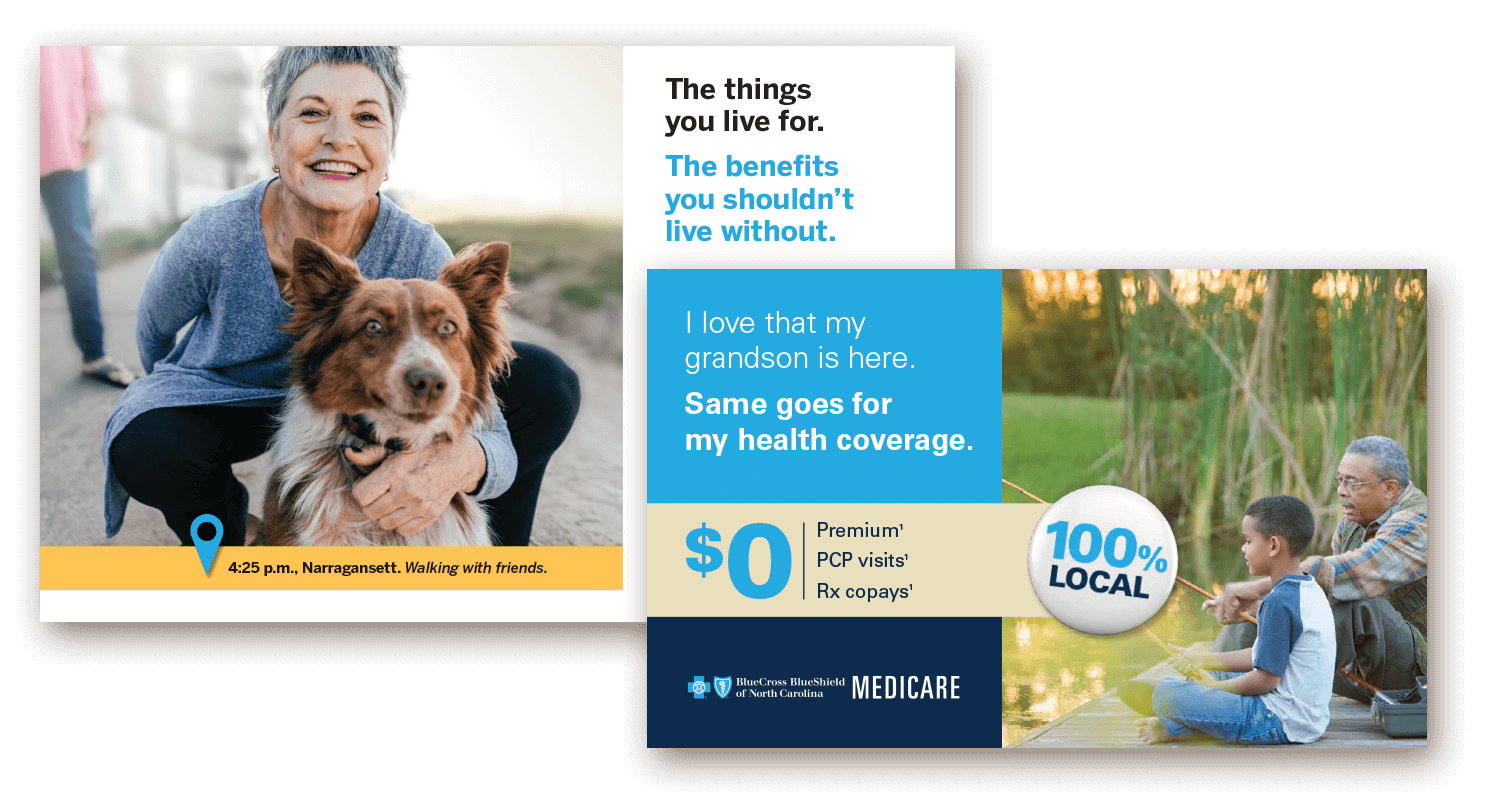 Being authentic means showing your target audience relatable, real-world moments.
Older adults prioritize their relationships and value community involvement, but you may also find them working. In 2018, 24% of men and about 16% of women age 65+ were working, a trend that's expected to increase over time.
Finally, it's not just teenagers that seem to be glued to their phones. It's true that older adults didn't grow up with technology, but in 2022, 4 out of 5 Americans over age 60 owned smartphones. Most older adults have some degree of technological sophistication, and many of them are frequent online shoppers. In fact, people age 65+ spent an average of $187 per month on online purchases in 2020.
Bottom line: Show mature adults living their lives, whether that's exercising, spending time with friends and family, participating in community events, working, or surfing (the web, that is).
4. Embrace diversity in all its forms
Creating diverse ads isn't just considerate marketing; it's good business. According to a recent survey by Adobe, about 1/3 of consumers are more likely to purchase products and services from brands with diverse ads.
When you're thinking about diversity, consider all types of diversity: sex, gender identity, race, ethnicity, culture and clothing, religion, disability, body type, sexual orientation and family structure, education, marital status, socioeconomic status, etc.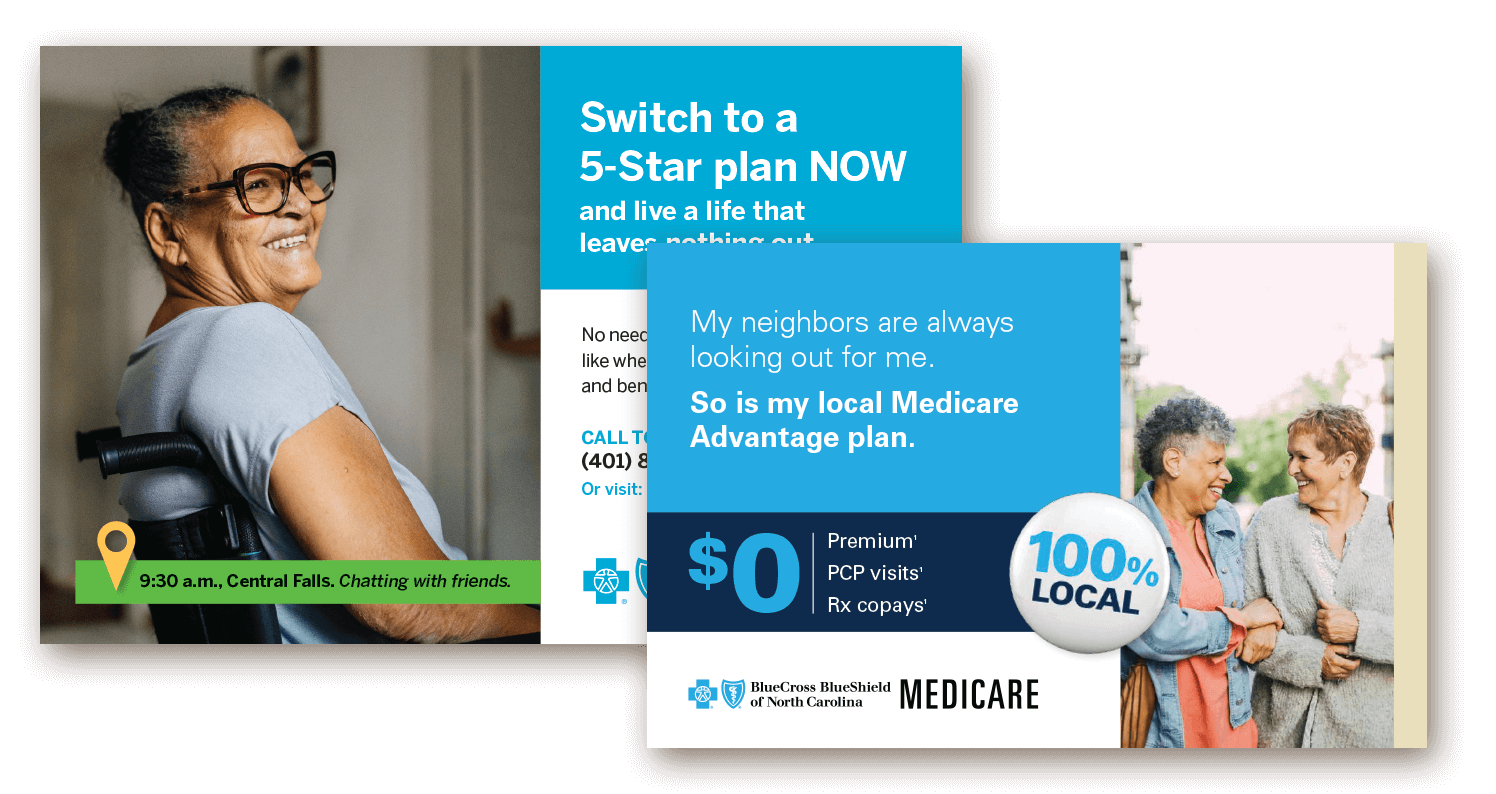 How you show diversity in its many forms is a key component in appealing to the senior market.
If your attempt to be inclusive feels forced or contrived, stop and start over. The goal is to get to a point where you don't have to think about diversity — it becomes second nature.
See relationship-building in action
Relating to your audience helps your brand establish a connection and sets the stage for you to build a relationship with each additional touchpoint.
The campaigns we create usually span several months and involve multiple channels, allowing us to strategically move the audience through their decision-making journey. Each touchpoint, from direct mail to DRTV, presents a unique opportunity to convey our audience as real, multifaceted people.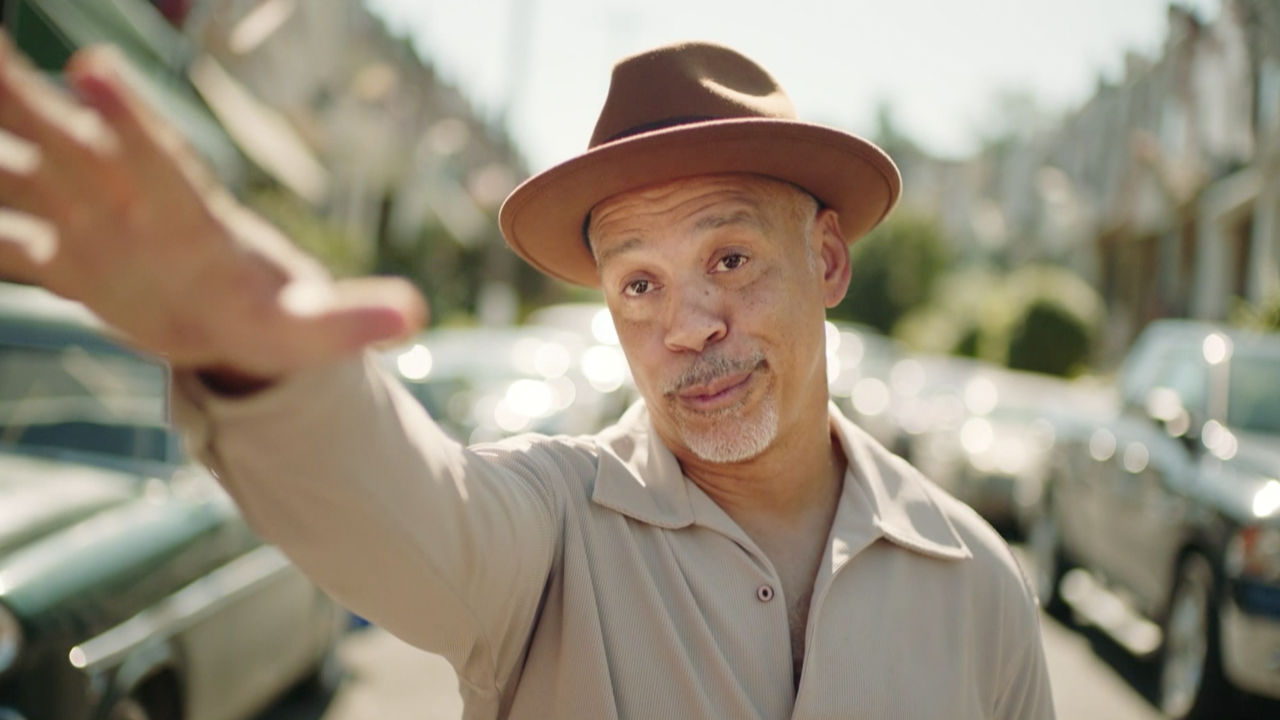 Our "You Have" DRTV spot for Independence Blue Cross had a level of authenticity that connected with local seniors.
For example, the DRTV spot we created for Independence Blue Cross demonstrates the value of choosing a local health insurance plan. Although the video highlights the benefits of the plan — $0 monthly cost, a SilverSneakers® membership, no referrals, etc. — it's memorable because it gives viewers a glimpse into the vibrant, dimensional lives of older adults. It feels authentic and relatable.
Stay tuned for more on marketing to a mature audience
Conventional wisdom says most prospects need between six and eight touches before becoming a qualified lead. Like so much else in life, successful marketing is a journey, not an event.
Thanks to almost four decades of health insurance marketing experience, DMW is familiar with the journey — and we're up for another trek if you are! Let's talk.
In a future blog post, I'll cover how to convey respect for a 65+ audience and get results.