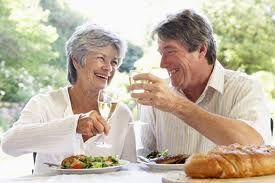 Whatever you want to call it – the age wave, the silver tsunami or the pig in the python – the impact of the Baby Boomers reaching 65 (and beyond) is both formidable and enticing. Formidable because of the size of the population…and because of the demands these Leading Edge Boomers will make on both the design of health care and use of it. Enticing also because of its size and because of its potential revenue for the marketers of both health care products and health insurance.
This market creates a veritable feeding frenzy for these marketers. Never have so many been in one place at one time, and all in such need. In the health insurance area, these Boomers are creating a seismic shift from commercial to individually purchased insurance as this extraordinary number of people move from their group plans to individual insurance.
Health marketers should definitely view these Boomers as an opportunity but one that can easily be missed if they continue to market to this group in the same manner as they did to the previous "seniors." This group of prospects requires marketers to re-evaluate every part of their marketing program (maybe even including their brand standards) for relevancy to this new market. How you talk to them, what you say, how what you say looks, the product you deliver and the delivery systems you use need to be brought in line with the needs of these Boomers in transition.