Will Unilever's Purchase of Dollar Shave Club Keep Members Feeling Razor Sharp, or Will They Feel the Sting of Getting Nicked?
Global consumer products manufacturer Unilever purchased Dollar Shave Club for $1B. As reported by Fortune, the deal represents a huge win for investors. But what about Dollar Shave Club's members?
As of now Unilever says that the brand will remain intact and that this presents an opportunity to expand Dollar Shave Club into new markets. If this is the case, then good for them (the company and potential new members). I have had a great experience as a member and hope that their ability to focus on me while keeping me happy and wanting more will not be diluted under this new ownership.
I'd like to share with you a bit about my Dollar Shave Club experience and lessons learned from them (so far) regarding customer retention. One of the things I value about being a member is feeling like I'm part of a start-up community. Can Unilever sustain that under its mighty corporate umbrella?
A Customer-Centric Approach Is at the Core of Its Success

How you treat your buyers has a significant impact on their experience and directly influences whether they'll keep coming back for more. And as insignificant as it may sound, how you refer to your buyers – yes, what you call them – can have a psychological and behavioral influence on you and your employees, which in turn impacts how your employees treat your customers, which certainly drives (or crashes) customer satisfaction and ultimately retention.
Some examples of what we call the people who purchase our products and services include buyers, clients, customers, partners, members, subscribers, accounts, patrons, and guests. "Guest" makes perfect sense for someone staying at a hotel. What makes sense for your business, and how is it helping or hurting you?
What's in a name? Dollar Shave Club knows.
Dollar Shave Club is a mail order membership program that sends razor blades to you for a few bucks a month. Their initial viral video posted on YouTube back in 2012 served as a rally cry to male consumers which continues to garner attention (22 million views and counting). Their simple approach (offering a less expensive yet quality razor blade compared to their in-store competitors) turns the defeatist into a proactive, take-charge warrior of the blade (so manly). That great value is then backed by a solid membership program we can certainly learn from. For starters, by name they're a "club" and they call their customers "members" and treat them as such.
If you think this sounds too nitpicky, it's not. Dollar Shave Club secured 12,000 members within the first 48 hours of the company's launch in the summer of 2012. More intriguing, though, is that they secured 330,000 members over the next year. Still not impressed? They are currently bursting at the seams with over 2 million monthly and bimonthly members. This growth is undoubtedly one of the things Unilever found attractive.
Avoid a hostage crisis.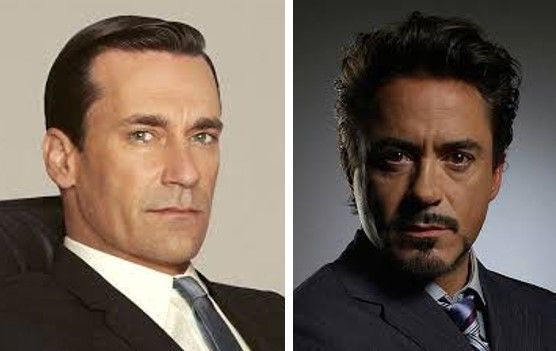 Every well-groomed man shares a common enemy (other than nightly stubble growth): the cost of razor blades!
Treating your members more like subscribers could be hurting your retention rates. Customers want options, good value, and an easy way out if they choose (although hopefully you can avoid that). Most importantly, they want control or, at least, to feel like they are in control. A subscription doesn't give them that—a subscription says, "This is what you get, see you next month." Subscribers are held hostage, bound by the terms you agreed to for a fixed duration and price until it's time to renew.
We can learn a lot from a small startup that has empowered its members and is cleaning up just fine. It doesn't matter if you're the Don Draper type keeping that mug smooth or like Tony Stark with a nice and neat goatee—you lament the cost of razor blades. Men everywhere unite on this gear-grinder, so Dollar Shave Club jumped on an opportunity to provide an alternative. (They also target women, but for the sake of simplicity, I'll focus on the guy's experience.)
1. Build a community.
I joined the revolution so that I could fully immerse myself in the experience. The first thing I noticed was how active their members are. Members post pictures of their blades arriving in the mail on Twitter and Instagram. Men upload YouTube videos of themselves shaving their five o'clock shadow back to a baby-bottom smooth surface with Dollar Shave Club's products. Have these men gone mad? No, they have not and Dollar Shave Club is in full support of it. All of their social media platforms promote this behavior. If they retweet the photo you posted on their page, they'll send you a free shirt as a simple token of appreciation while strengthening their community.
2. Keep members engaged with relevant perks and frequency of touch.
Dollar Shave Club has successfully leveraged digital direct marketing to advertise and communicate with members. A referral program allows you to send an invitation to friends via Facebook, Twitter, or email that will get you credit towards your purchases if they sign up. That's bottom-line value for members, not some meaningless rewards program.
Speaking of social media, Dollar Shave Club is active on all of the major platforms. Their blog is hilarious and houses a variety of content. While there are posts about grooming and health tips, there is also a monthly "member spotlight" as a way to promote members within the community.
Subscriber-based services rarely see this level of interaction, which means they're at greater risk of not renewing when the time comes.
3. Seek and value your members' opinions.
Since their launch in 2012, Dollar Shave Club has added men's grooming products to complement their great razors. They will often include samples of new products in your next razor delivery hoping that you'll try it and provide feedback. Seeking the customer's opinion drives added engagement and, therefore, investment in the membership.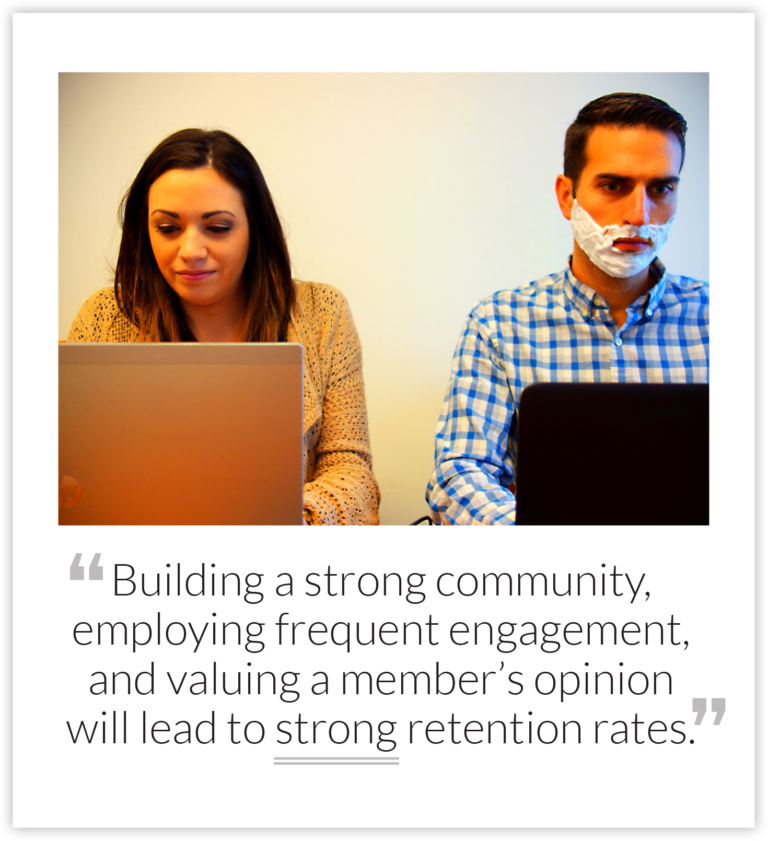 Building a strong community, employing frequent engagement, and valuing a member's opinion will lead to strong retention rates. Sales and marketers as well as customer service reps would do well to examine closely how they refer to their buyers, what those people are hoping to achieve, and inviting them to be active participants in the process. Such a level of inclusion can help to renew focus on your clients and take your business to a new level.
How will this change under Unilever? Time will tell. It will be a delicate operation (much like shaving) to balance that personal touch with corporate demands.
Many of these concerns and examples apply to direct response campaigns. Are you ready to sharpen up? DMW Direct knows about customer acquisition and retention. Let us know if we can help.